Frederic Brut, MSD: "Execution is key, I believe you need to act and think like a start-up"
Frederic Brut describes himself as a chameleon and an inclusive leader, adapting with speed and agility to a continuously changing world. "We live in a volatile, uncertain, complex and ambiguous world where the only thing that's certain is uncertainty. To evolve in our increasingly disruptive world, I believe we need a new and different type of leader and way of leadership. We need to be chameleon leaders that listen to their teams, peers and followers, change their DNA when it's needed, and reinvent themselves as the ecosystem changes. That type of leader is capable of adapting to the worst situation and still deliver value," says the head of supply chain EEMEA & APAC of Merck (MSD outside of USA and Canada).
Frederic Brut not only coaches his own supply chain team, he also mentors health care executives in several African countries to support local supply chains. "Coaching and mentoring is part of my DNA. When new opportunities resonate with your own passion, then that drives your motivation," he says.
In June 2017, MSD faced a cyber attack that caused a worldwide disruption to its operations. "Uncertainty is certain whether it be cyber attacks, the global COVID-19 pandemic, the Ukraine – Russia conflict, political instability, natural disasters, global supply chain delays, talent shortages, etc.," says Brut. "Agility and resilience in supply chain are key and we have been able to maintain a continuous supply of our top-selling and life-saving drugs. Today, given the high risk to operations, one of my main objectives is to reinforce the company's 'Cyber Attack' toolkit," says the supply chain leader.
There are always challenges to solve and improvements to make. Supply chain leaders need to be ready to execute their business continuity plan to navigate between the short and long-term if they want to succeed and outperform the competition, he says. "For more than 130 years, MSD has brought hope to humanity through the development of important medicines and vaccines. We aspire to be the world's premier research-intensive biopharmaceutical company and are at the forefront of research to deliver innovative health solutions that advance the prevention and treatment of diseases in people and animals." … … …
Want to read more?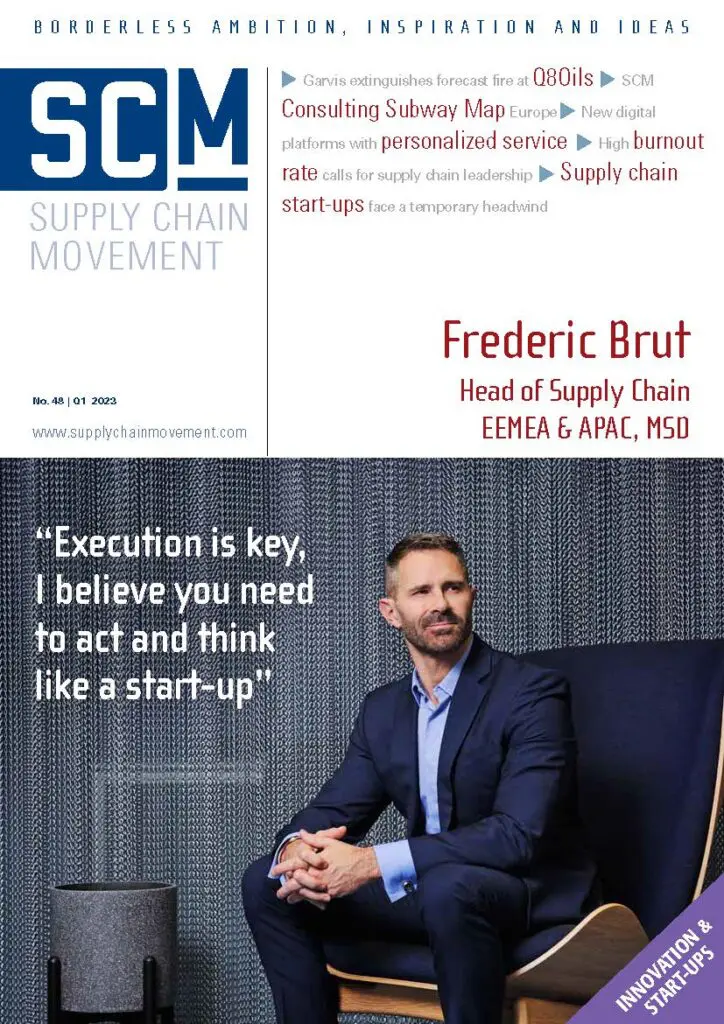 Get your digital subscription of Supply Chain Movement Q1, 2023 now! >>