Pandemic forces a critical review of supply chain networks
Many supply chains are not as resilient as we thought. The pandemic is forcing companies to critically reconsider their network design. So how can it be improved? By creating additional options and building in the necessary reserves, even if that does result in a little less cost efficiency.
By Marcel te Lindert
A large part of Merck's healthcare division's product portfolio consists of medicines for treating severe conditions such as cancer, multiple sclerosis, diabetes and cardiovascular diseases. This places considerable demands on the globally active company's supply chain. "It must have full resilience and the right level of redundancy to ensure an uninterrupted supply of our medicines to patients under all circumstances, while remaining lean. We cannot afford for any of our medicines to be out of stock, as patients rely on them for their health," says Marco Odoardi, head of global warehousing and distribution at Merck's healthcare division.
Maintaining high service levels was a top priority when the pandemic broke out in spring. In fact, it was the only priority, emphasizes Odoardi. "Our task was to ensure that every patient received their medication, no matter what. In normal times, different colleagues can have different and sometimes conflicting priorities. That's okay, because the resulting discussions make you stronger as a company. But there's no time for such discussions during a crisis; everyone has to pull in the same direction. In my team, we had to fully focus on arranging enough planes, boats and trucks and finding a route through all the obstacles and border closures."
Now, over six months since the start of the first wave, Odoardi has some time for reflection. How should the supply chain be set up to improve resistance to any conceivable disruptions? "We have now seen that the supply chains in the pharmaceutical industry have good resilience; we've had very few problems with the distribution of medicines. Nevertheless, we have not stopped improving. Resilience can – and must – always be improved. Unfortunately, the pandemic is not over yet and is by far the biggest challenge for the current generation of supply chain managers."
The right level of redundancy
So what has Merck concluded about the design of its supply chain network? "First of all, that we need the right level of redundancy. We need more space in warehouses, planes and trucks to ensure that we have sufficient capacity in the event of any disruption. That sounds logical, but it's not so easy to realize in a complex network with a large number of nodes. Over the past few months, we've analysed all the storage and transport solutions and identified the parts of the network where we need more storage and transport capacity."
In addition, it is crucial to have multiple options in situations such as when the authorities order the closure of a spot. Merck needs to be able to completely bypass that logistics node in order to maintain its service to customers. "It's like the internet. If a router or cable breaks down somewhere, the signal still reaches its final destination somehow. The issue poses a major logistical challenge, especially in a highly regulated sector such as pharmaceuticals because by no means all nodes are easily interchangeable – it takes months of preparation. We have less flexibility than other supply chains, and rightly so because we're distributing medicines." … … …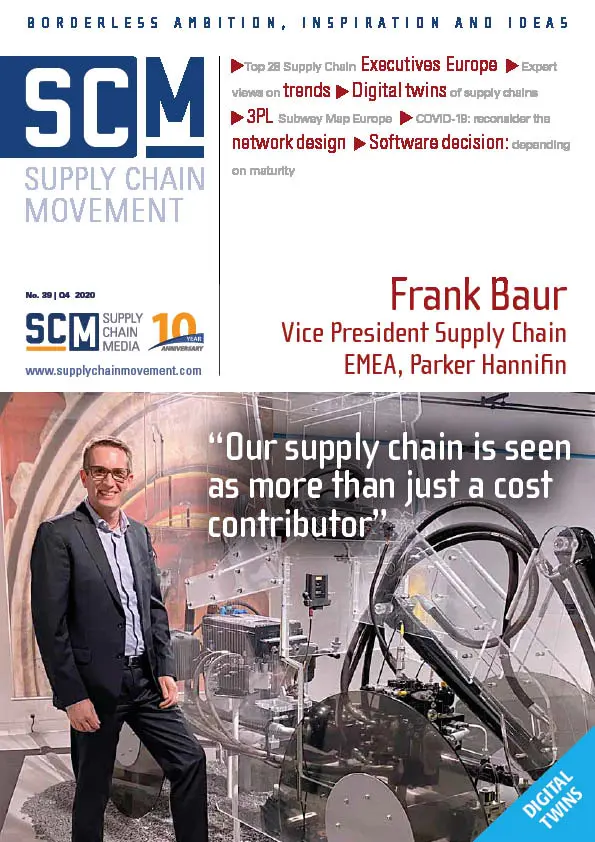 Want to read more?
This article was first published in Supply Chain Movement 39 | Q4 – 2020