Coronavirus crisis highlights vulnerability of Asian textile industry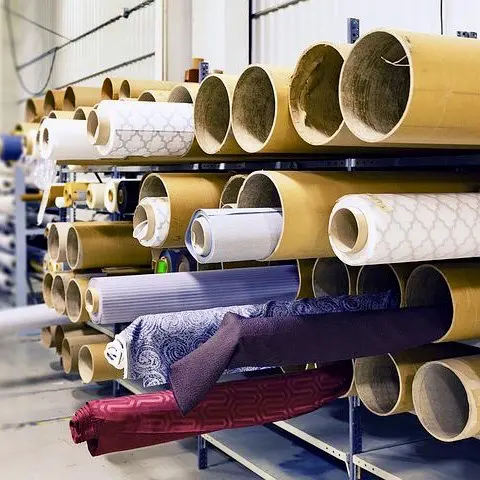 The coronavirus crisis has once again made the vulnerability of the textile industry in countries such as Bangladesh, Cambodia and India painfully clear. Numerous garment factories are currently at risk of bankruptcy. Their disenfranchised position in the fashion chain is attracting increasing attention.
When shops in Europe were forced to close as a result of the pandemic, clothing brands immediately resorted to the mass cancellation of their outstanding orders with Asian textile factories – even if those orders were already in transit to European ports. And the clothing factories' profit margins were already in a sorry state, having further deteriorated in recent years to a maximum of 5% according to reports in the Dutch financial newspaper FD. In contrast, the fashion brands themselves earn up to 40% of the retail price – while making ever greater demands on the factories in terms of working conditions, fair wages and sustainability.
Unfair bargaining position
According to the clothing exporters' association in India, for example, one fifth of the garment factories fear that they will go bankrupt as a result of the lockdown. Rupesh Poddar, founder of the Right Sports Apparels factory in Mumbai, believes that the problem lies in the lack of equality between the factories and clothing brands in the negotiating process.
"They know exactly what our costs and margins are, but we have no idea what they earn on a garment. And they have the right to ask for a discount, such as when the exchange rate is unfavourable to them, but when the situation is reversed a discount is absolutely out of the question. It's a very one-sided contract," says Poddar, illustrating the situation in the FD.
According to him, the textile producers have very little room for manoeuvre: "In recent years, for example, brands have dictated where we must buy the materials. That used to be a way for us to save costs, but the materials costs are now fixed, as are the electricity rates, minimum wages and social security benefits."
He goes on to say that labour costs are the only area they still have some degree of control over, such as by increasing the production targets per employee. "That's not motivated by meanness, but it's the only way we can make a bit of profit for ourselves. We simply don't get enough price increases and support to help us do things differently," continues Poddar in the FD.
Long-term relationship
Suhasini Singh from the Fair Wear Foundation, an organization striving to improve working conditions in the textile industry, argues for longer-term relationships between the clothing brands and the factories in order to create more equality. This would facilitate direct communication, which would in turn help to build mutual trust. The foundation also wants the clothing brands to provide more transparency. "They should ask the factories to provide a breakdown of all their costs, and base their purchase prices on that," he believes. That would not necessarily have to lead to higher retail prices, he claims: "Brands can also do their bit to save costs, such as on transport or by reducing the length and the complexity of the supply chain."