AFTS, Garvis, Hedyla and Winddle in final of European start-up contest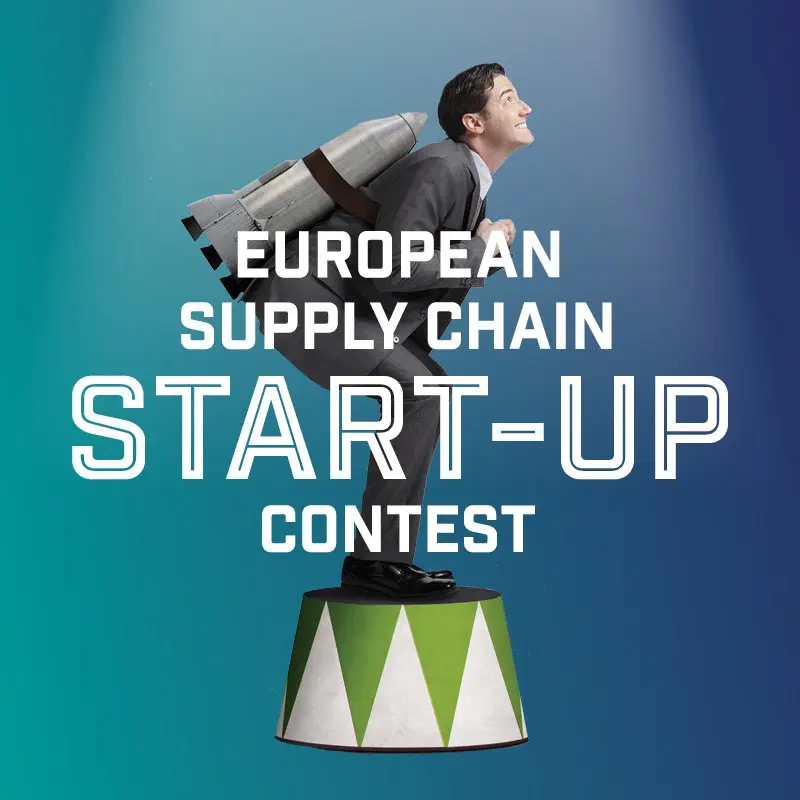 The four European start-ups AFTS, Garvis, Hedyla and Winddle have reached the finals of the European Supply Chain Start-up Contest 2021. They will present their innovative solutions in a brief elevator pitch at the hybrid inNOWvate Supply Chain Event on 18 May. In addition, the finalists will be individually grilled by an expert jury in online sessions. The jury's scores will count as 50% of the final decision about the winner; the other 50% will come from public voting.
A total of 15 start-ups from across Europe applied to be considered for this year's award. It is the fourth consecutive year that Supply Chain Media has organized this contest. The media company has been conducting an annual study of European supply chain start-ups and positioning them in the Maturity Matrix, based on ten different categories of solutions, since 2018. This year's four chosen finalists each offer a solution in a different matrix category. To select the finalists, Supply Chain Media analysed the commercial potential of the start-ups, the disruptive nature of their proposition, the usability of the solution and the clarity of their entry for the contest.
Diversity of innovation
The four finalists in the supply chain start-up contest, each with their own unique vision, ambition and solution, will pitch their innovations during the hybrid inNOWvate Supply Chain Event on 18 May.
The German start-up AFTS, which is short for 'Assured Farm To Shelf', is keen to make supply chains transparent and help companies achieve their sustainability goals in terms of ecological, social and financial issues. To this end, AFTS offers a subscription-based cloud solution for tracking materials throughout end-to-end supply chains, independent of specific industries. The solution uses blockchain technology to provide all parties with secure access to data about materials and products, right up until they are on the shelf in stores.
Belgium-based start-up Garvis, founded last year, aims to revolutionize the process of demand planning by enabling planners to set up their own environment within the space of just an hour. Users can subscribe to this solution and do not need to hire expensive consultants for implementation. According to Garvis, the solution also gives planners control over the use of artificial intelligence in conjunction with internal and external data in order to improve forecasting and share insights.
Hedyla, a Spanish start-up, offers a solution for the last-mile delivery of products ordered online. This finalist has developed a cloud-based platform for both the internal logistics activities for e-fulfilment and the distribution to end customers, and uses artificial intelligence to simulate delivery routes.
The start-up Winddle from France clearly responds to companies' needs for end-to-end supply chain visibility in real time. Winddle's online platform enables data from the various systems of supply chain partners to be made available in a uniform manner in real time, from the creation of a customer order through to delivery to customers.
Competing for a marketing campaign
An independent jury of experts will decide on the winner of this fourth consecutive annual start-up contest based on the elevator pitches, the individual assessment of the four finalists and the public vote. The jury consists of Aike Festini (founder of the Swiss start-up LuckaBox, which won this contest in 2018), Jeroen van Weesep (Vice President Supply Chain Innovation at Lego), Mathias Bosse (investor at Seed + Speed Ventures and compiler of The Supply Chain Management Startups Handbook), Thijs Gitmans (manager of the innovation fund at NBI-investors) and Martijn Lofvers (Founder & Chief Trendwatcher, Supply Chain Media). The winner of this contest will receive a customized international marketing campaign worth €20,000 in cooperation with Supply Chain Media.
To watch the pitches by the four finalists and to cast your vote on 18 May, register here to attend the online inNOWvate Supply Chain Event.