The Wheel of Five: Eliminate waste of capacity, stock and time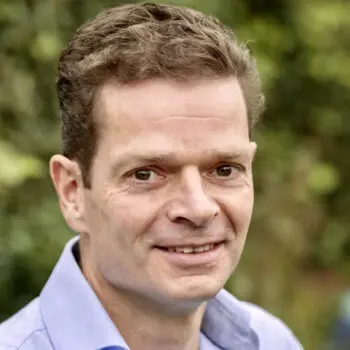 To help organizations recognize and effectively deal with good and bad variability, Involvation has developed the Wheel of Five for Supply Chain Management. This is Part 4 in a series of five articles about the Wheel of Five.
Variability comes at the expense of capacity, time and/or stock. That is a law of supply chain physics, whether you like it or not. The only solution is to reduce the variability, because the more variability you have, the more capacity, time and/or stock you will need as a buffer. The same holds true in reverse, of course: the bigger your buffer is in terms of capacity, time and/or stock, the more variability you will be able to cope with.
At Mora Productie, part of Van Geloven – which is one of the biggest snack producers in the Netherlands – they discovered that making better use of the available production capacity was part of the solution to increase their volumes. The utilization rate of their production equipment was nearing the max and it was not easy to add new volumes without jeopardizing the delivery reliability. The strongly varying and unpredictable demand levels made it difficult to make optimum use of the capacity. The company used stock to buffer the demand variability to some extent, but product shelf life was a limiting factor.
Rhythm wheel
Initial analysis revealed that a significant percentage of the production capacity was being taken up by changeovers and cleaning. The theory was therefore to minimize the changeover times by introducing a rhythm wheel. This is a very common method among FMCG companies for optimizing the capacity utilization rate, in combination with using capacity stock to buffer demand variability. However, developing the rhythm wheel would be a complex task in this case because packaging sizes, allergens, different types of meat, cleaning regimes and widely differing changeover times all had to be taken into account.
After extensive analysis, it turned out that this standard approach had only limited potential, mainly because of a number of compulsory cleaning sessions that had to be performed at fixed times throughout the week.
Rethink
The breakthrough came by revisiting an existing idea – to think in terms of the production line as a whole rather than the individual products. The compulsory cleaning sessions divide the week up into fixed blocks of production time, and changeovers during cleaning could be done 'for free'. Would it be possible to combine the products in a way that would avoid changeovers or cleaning having to take place during the blocks of production time? If so, no additional time would be lost on changeovers or cleaning, apart from during the compulsory cleaning sessions, which would make maximum use of the available capacity.
That would be the ideal solution, and it turned out to be possible. The planners helped to create fixed blocks of production time on this basis, taking account of the various shelf life parameters. Variations in demand can be absorbed by adjusting the batch sizes within a block of time, but the sequence may not be changed. As an added advantage, this standardized approach has made planning even easier.
Change management
Hans Engelman (pictured), Lean Manager at Van Geloven: "By consistently planning based on blocks of time, we're able to gain approximately one shift's worth of extra capacity per week on the production lines we analysed. This helps us to facilitate further growth. The next step will be to implement this new planning approach in practice. Needless to say, while this will require some degree of change management among our employees, it is essential that we actually realize this extra potential."
Read Part 3 of the Wheel of Five for Supply Chain Management here.