Signify's supply chain is back on track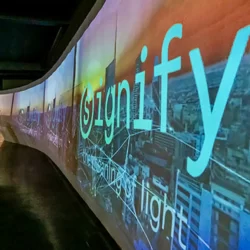 The supply chain at Eindhoven-based lighting manufacturer Signify appears to be back on track. The company – formerly known as Philips Lighting – struggled for a while due to a parts shortage last year, but the supply chain issues now seem to have been resolved.
Over the past decade, Signify has moved away from the production of traditional incandescent light bulbs and fixtures in favour of LED technology. Just as at so many other companies, the COVID-19 pandemic exposed Signify's supply chain vulnerability due to its heavy reliance on its supplier network.
Product review
In response to this, Signify has been working hard to reduce its dependence on suppliers since early 2021, according to an article in the Dutch financial newspaper FD. As part of these efforts, various products have been reviewed and redesigned so that they require fewer or different parts in the production process.
This is yet another example of the adaptability of Signify, which has only recently evolved from a producer of conventional bulbs into an LED lighting manufacturer. Besides requiring a different production process, this transformation also had consequences for the company's revenue model, since LED lamps have a longer lifespan and therefore need replacing less often.
Smart lighting
In recent years Signify has increasingly focused on smart lighting and professional lighting, such as lamps with sensors that can be controlled remotely. During the pandemic, the company also launched a number of new UV-C disinfection lighting solutions, according to the FD. These turned out to be successful moves that have contributed to substantial business growth. The lighting manufacturer's sales rose by 3.8% to €6.9 billion in 2021, and further increases are expected in the company's sales and profitability over the course of this year.