Reducing supply chain disruption has become more important for two-thirds of companies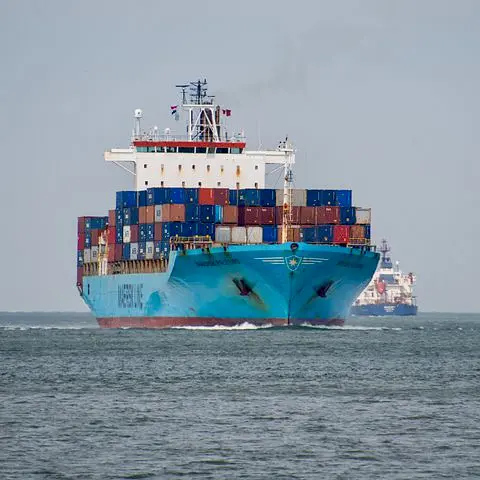 Since the pandemic, ensuring supply continuity has become a higher priority for 64% of procurement decision-makers, according to a recent survey by Ivalua. Another two-thirds indicate that they are working more closely with suppliers to improve supply chain resilience. Nevertheless, supply chain risk management strategies are still in their infancy, concludes Ivalua, despite the availability of new platforms and analytics tools.
The study, called 'Supply Continuity – A Visual Spotlight', highlights that there are still significant challenges for companies seeking to ensure supply chain continuity. 30% of the procurement decision-makers surveyed say they suffer from an inability to effectively assess overall risk across suppliers. In addition, 26% of respondents feel that their organization lacks adequate systems for defining and triggering a response to a supply chain disruption, while a quarter are unable to effectively assess the risk of individual suppliers.
The study also shows that suppliers are vital for successfully ensuring supply continuity. Nearly seven out of 10 companies (68%) see suppliers as a source of differentiation, while 66% now collaborate with suppliers to increase supply chain resilience. More than half (51%) of organizations plan to collaborate with even more suppliers in the future, which makes this the number-one planned change in supplier strategy over the next two years.
Unnecessary disruptions
"As global risk factors evolve, organizations could leave themselves unprepared, creating unnecessary disruptions that are largely predictable – and in many cases avoidable," comments Alex Saric, Smart Procurement Expert at Ivalua. "Black Swan events are expected to come at shrinking intervals, so organizations must think about where disruption will come from and how it will affect global supply chains. But to address this, organizations must learn to collaborate more effectively and build a strong foundation with suppliers to ensure supply chain continuity."
New approach to supplier management
The study shows that organizations have adopted a new approach to supplier management following the pandemic. Three-quarters of respondents say their company now involves suppliers in medium-term planning. 73% jointly define improvement plans with suppliers and monitor progress. To minimize the frequency and impact of disruption, respondents say their companies are also implementing automated risk monitoring solutions to proactively notify of high-risk events (56%), increasing inventory levels (54%) and rationalizing their supplier base (48%).
Investment in processes and systems
"Procurement and supplier management have become a central part of supporting strategic priorities for organizations – whether it's helping to mitigate disruption or improving environmental, social and governance (ESG) metrics," Saric adds. "Effective supplier management will be agile enough to identify disruption and the impact it will have on suppliers and take action. But this can only be achieved by investing in processes and systems that enable organizations to collaborate with suppliers and monitor progress, and gain rich visibility into every aspect of their supply chain."