Picnic halts deliveries of frozen products due to lack of dry ice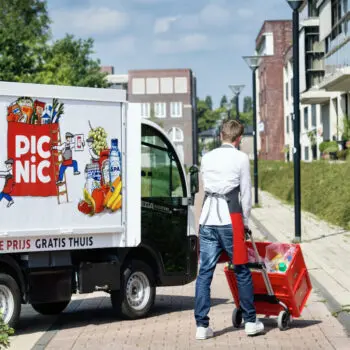 Online supermarket Picnic has temporarily stopped delivering frozen products. This is due to a shortage of dry ice which is used to keep the frozen products cool during transport to customers. The high gas prices mean that ice at -80⁰C is currently unavailable.
Picnic CEO Michiel Muller told the Dutch newspaper AD that it is currently impossible to buy the dry ice as a by-product. He stated that a different method of keeping the products cool during transport to customers would have "a very different impact on sustainability and undoubtedly also on the price".
Picnic has traditionally sourced its dry ice from the Vlaardingen-based gas company called Nippon, which produces it from a by-product from the fertilizer manufacturing process. That by-product comes from the Norwegian fertilizer producer called Yara, which also has a plant in the Dutch town of Sluiskil.
High gas prices
However, the high gas prices have forced Yara to scale back in Europe to just 35% of its production capacity. This has ultimately resulted in a substantially lower production of dry ice, and Picnic is now suffering the consequences. "The supplier we used to buy it from can no longer make and supply it," said Muller.
The online supermarket is urgently searching for an alternative method for keeping its frozen products cool during transport. However, it is struggling to find a suitable solution, not least due to the fact that the company is focused on operating as sustainably as possible at all times.
Unlikely to lose customers
Nevertheless, Muller does not expect Picnic to lose customers due to its decision to stop supplying frozen goods, since such products account for just 5% of total sales. "But it is still unfortunate, because we would prefer to continue offering our customers frozen products as well," he stated.
Picnic was founded in the Netherlands in 2015 and subsequently expanded to Germany and France. The company transports grocery orders in electric delivery vans. Incidentally, these have not been without incident recently, since three vans caught fire in a relatively short time span – most likely due to a short circuit during charging.