'Less bad' supply chains are no longer good enough for Nestlé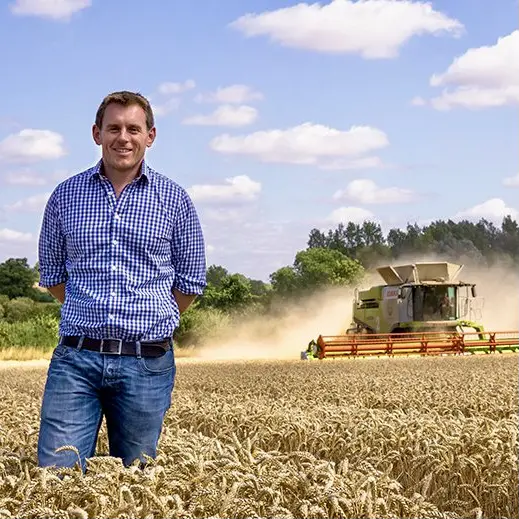 The food system is at the heart of many of the world's environmental and social challenges. This was the firm statement by Robin Sundaram, responsible sourcing manager for Nestlé, during The Smooth Supply Chain Conference in London at the end of June. "We no longer have the luxury of just becoming 'less bad'," said Sundaram. "We need to move beyond mere sustainability towards a new supply chain model that incorporates regenerative farming. But this model should also focus on human rights, business integrity, safety and well-being, environmental protection and animal welfare. The regenerative supply chain is, therefore, one that is safe, circular, responsible, transparent and powered by renewable energy."
By Sean Culey
Nestlé works with over four million farmers and consumes an astonishing one per cent of the world's agricultural output. The company generates 110 million tonnes of CO2 annually, 55 per cent of which comes from its ingredients (31% of this 55% is from dairy farming). Due to that fact, the company feels it has a huge responsibility to take proactive steps to address some of these challenges and is aiming to halve its CO2 emissions by 2030 and become Net-Zero by 2050.
One of the major takeaways was how circular and regenerative supply chain thinking could lead to the development of entirely new and often very profitable business models from waste products. He highlighted this with two case studies. The first, Toastale, is a brewery that uses surplus bread rather than barley to brew its ale, thereby using less land, water and energy and reducing carbon emissions. The company also gives all profits to charity. The second is British Sugar, which initially recycled its carbon dioxide emissions from its sugar beet operations to power greenhouses that enabled it to become the largest UK supplier of tomatoes. It then realised that these greenhouses could be used even more profitably by growing a non-psychoactive variety of cannabis for use in children's epilepsy medicine, becoming Britain's only legal cannabis farm.
Longer-term perspective
Sundaram emphasised that this regenerative supply chain approach requires companies to take a longer-term and more collaborative perspective. The benefits are there, but you must be patient. For example, farmers who moved to a regenerative approach will see yields decrease in the first two years, but over the long term, they improve significantly. Therefore it is essential for companies like Nestlé to financially support these farmers during their transition to this new farming paradigm, he said.
Sustainability initiatives Nestlé
He also highlighted three other recent sustainability initiatives at Nestlé. Firstly the collaboration with United Biscuits to share distribution capabilities. Another project is the design and development of new curtain-sided rail containers that allow Nestlé to transport double-stacked palletised products by rail, allowing the business to reduce its carbon footprint. The third important initiative is the conversion of 75% of its own fleet of trucks from diesel to Bio-LNG, a liquefied gas that is a by-product of waste, to reduce the truck's carbon emissions by 95%.