Harald Emberger, Beiersdorf: "The acceleration of a real time supply chain requires enormous agility"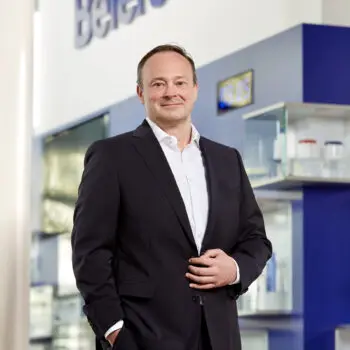 Nivea is one of the world's best-known skin care products. But its manufacturer Beiersdorf is 'relatively small', according to Harald Emberger. Having worked for Mars Inc and Unilever he might say that. Emberger joined Hamburg-based Beiersdorf in 2015 with a brief to setup an end-to-end supply chain. "That had been my dream. Supply chain is my passion and I am fully dedicated to it. It's about creating value and always having an impact in whatever you do."
Interview conducted by Martijn Lofvers, written by Helen Armstrong
Beiersdorf is actually one of the world's largest producers of skin care products and adhesives with a sales revenue of around €7 billion in 2020. As well as Nivea, its brands include Eucerin, Hansaplast, La Prairie and Labello. Today the company is injecting innovative solutions into its supply chain to catch up and surpass its competitors. Emberger combines this ambition with a realistic approach to create agility and speed in today's uncertain world.
In 2017 Beiersdorf was hit by a cyber-attack which momentarily shut down its operations. It was a wakeup call for the German multinational, whose international business dates back to the end of the 1880s. The company put new focus on agility, innovation technology, efficiencies and people. Its current roadmap includes expansion of factories, digitalization, innovation technology and sustainability as it moves towards a realtime supply chain.
While sales dipped last year during the pandemic the company accelerated the implementation of these strategic priorities and says it will invest an additional €300 million over the next five years. Its new technology centre has a start-up approach and is a powerful tool for the fast integration of new innovations in the supply chain. Training and retaining talent are also a priority.
"The world is changing so fast that the skills we will need in 10-15 years will be at a different level," says Harald Emberger, CSCO Beiersdorf, as he describes his current role.
What have been the turning points in your career that have led to your current position?
"I studied mechanical engineering in Munich but, which was quite unusual, I did not join the automotive industry; I found its environment too restrictive. Instead, I joined food company Mars Inc where there was much more opportunity to work on larger projects.
I led a factory in the UK which taught me the DNA of manufacturing. Then, in the early 1990s, I had the chance to build and lead an operation in the Baltic states. It was a difficult environment, a big investment for the company and I was working with a very young local team. We built a large, modern factory for over 7000 employees which was operating within weeks to nominal capacity. It proved to me that with the right talent you can achieve anything you want. It had a huge impact on my personal development.
Another turning point was when I was sent to close the Mars location in Germany. However, we didn't close it: Instead, we radically transformed the factory. At that point I realised the impact you can have as supply chain leader. Instead of pampering the problem we reassessed the entire workforce of 650 people and sent the top 30 candidates off for training. We gave them more responsibility and suddenly team leaders were operators and vice-versa. It was a huge strategic shift with a phenomenal result." … … …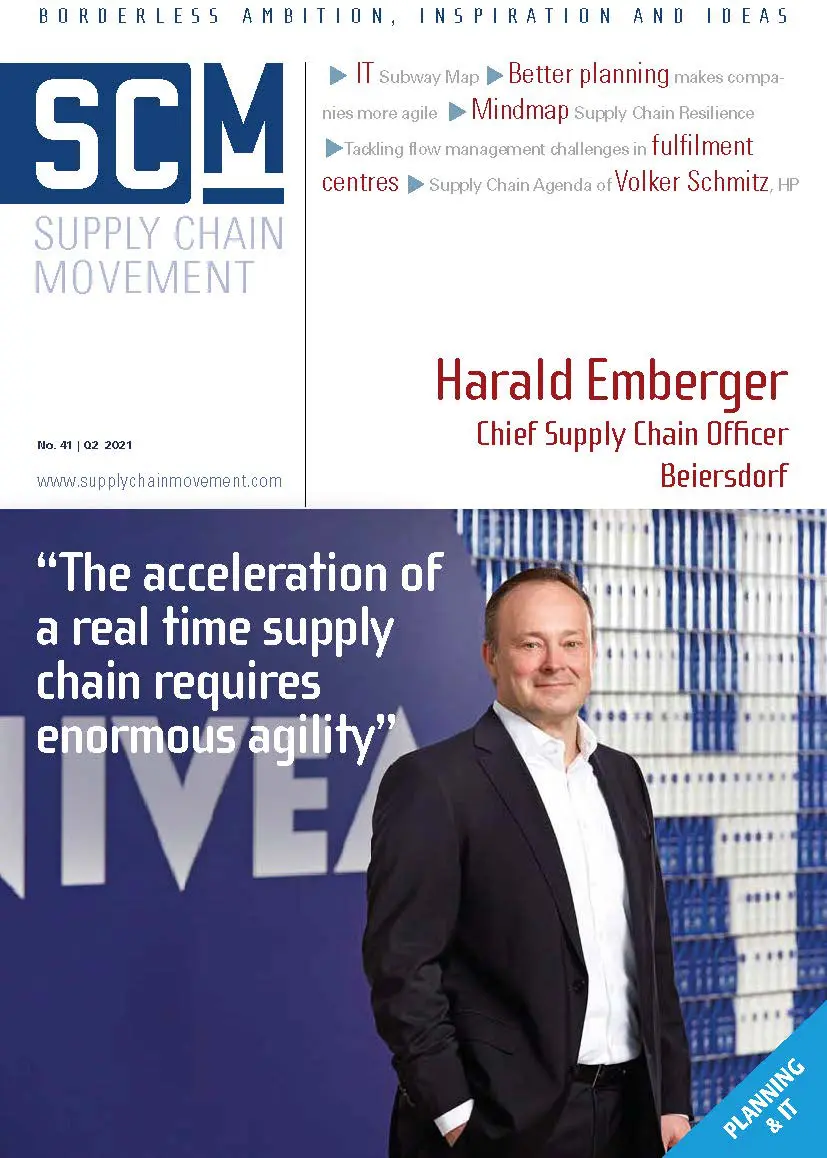 Want to read more?
This article was first published in Supply Chain Movement 41 | Q2 – 2021