Francesca Gamboni, Groupe PSA: "It's my ambition to get supply chain represented on the board"
"The automotive industry is very challenging. It is extremely complex with a huge diversity in products and it's very demanding from a cost management perspective. All in all, that makes it very exciting," says Francesca Gamboni, senior vice president supply chain, of the Groupe PSA, the manufacturer of Citroën, Peugeot, DS, Opel and Vauxhall cars. In addition, the industry is going through a huge transformation. For example, all of Groupe PSA's new models will be electric or plug-in hybrid by the end of 2020. "We are doing a lot to address sustainability and as we develop further we want to tackle this issue in an holistic way."
Interview conducted by Martijn Lofvers and Oskar Verkamman, written by Helen Armstrong
European car manufacturers face the biggest change since car manufacturing began. The commitment to reduce CO2 emissions and at the same time meet the unknown mobility requirements of tomorrow's customers is complex and uncertain. The industry that employs millions of people and invests billions of euros is in transformation and the race to develop new fleets of sustainably powered vehicles is on.
The Groupe PSA, Europe's second largest car manufacturer after the VW Group, is no stranger to volatility. Five years ago it was on the verge of bankruptcy. Saved by investors, in 2016 it announced a rapid expansion strategy. That included the acquisition of Opel and Vauxhall in 2017. It currently has plans to merge with Fiat Chrysler later this year.
In an industry that is a bastion of male dominance Francesca Gamboni stands out, not only for being female but in her call for fellow supply chain professionals to take responsibility and lead the way in driving sustainable supply chains. "This is an extraordinary industry. I love it for its complexity, challenges and its very smart people… but we need to do more," says Francesca Gamboni.
Women in the automotive industry are rare. What attracted you (back) to this sector?
"It is a passion. Actually, compared with other industry sectors people work under more pressure and this stimulates intellectually the people who work in this sector to go beyond limits and think "out of the box". You build a car by working together so there is also a lot of teamwork which creates a very strong feeling of belonging and solidarity. I have worked in many industries and for me the automotive industry is the most exciting for supply chain.
I became involved in supply chain after joining PriceWaterhouseCoopers. I had recently graduated in industrial engineering and was working at the company where I did my thesis. PWC was looking to develop other fields than finance.
I was not looking for a career in consultancy but I knew it would be a way to learn quickly. It gives you the opportunity to work in different industry sectors and provides access to a big knowledge database. Customers have high expectations so it is very demanding, very challenging, as you have to learn their business and their issues very quickly in order to begin adding value.
In those days supply chain was in its infancy and my male colleagues, who were more keen on manufacturing, were very happy for me to take on supply chain projects! I then worked for other industrial companies in varying supply chain positions before joining car manufacturer, Renault Nissan. After nearly six years I moved to L'Oréal to run its Nordic operations. Although this is a great company, I jumped at the opportunity to return to the car sector in 2016. I wanted more challenges, more complexity.
Since 2017 I've been responsible for the integration and turnaround of the Opel/Vauxhall supply chain and I currently manage a team of about 700 corporate staff and 15,000 functional staff."
The automotive supply chain is very advanced with for example, just-in-time line feeding, but it still takes six months to receive a new car. Compared with FCMG that is not very agile. Why not?
"Automotive supply chain is vast; from customer demand to measuring customer satisfaction, and that transverses the entire company. We don't have the monopoly of best practices through the entire chain. Our management of complexity, diversity and manufacturing is second to none. However, our demand management, for example, is probably more advanced in other industries. But that is changing. Until recently demand management was a function of sales, simply because supply chain originated from plant logistics. However, over the last two years both demand and supply planning have become a function of supply chain, which is allowing us to fully exploit our potential. We are the first automotive company to do this." … … …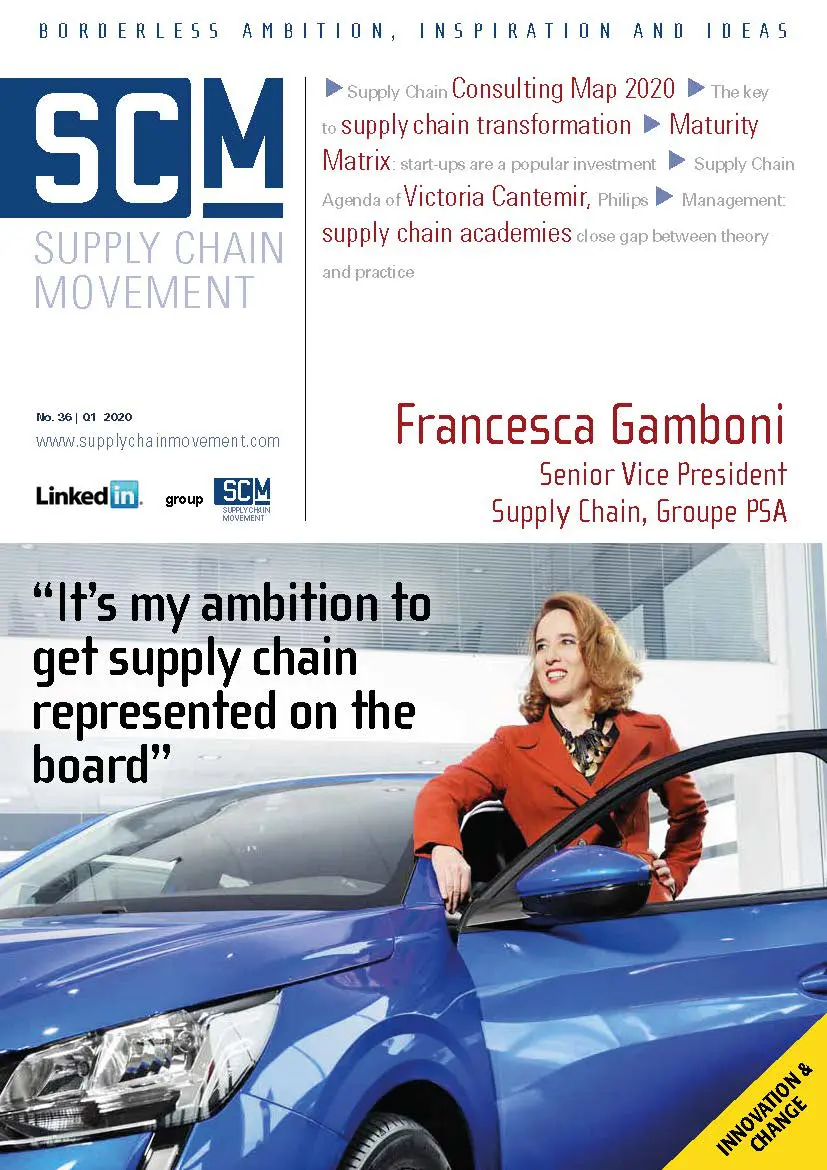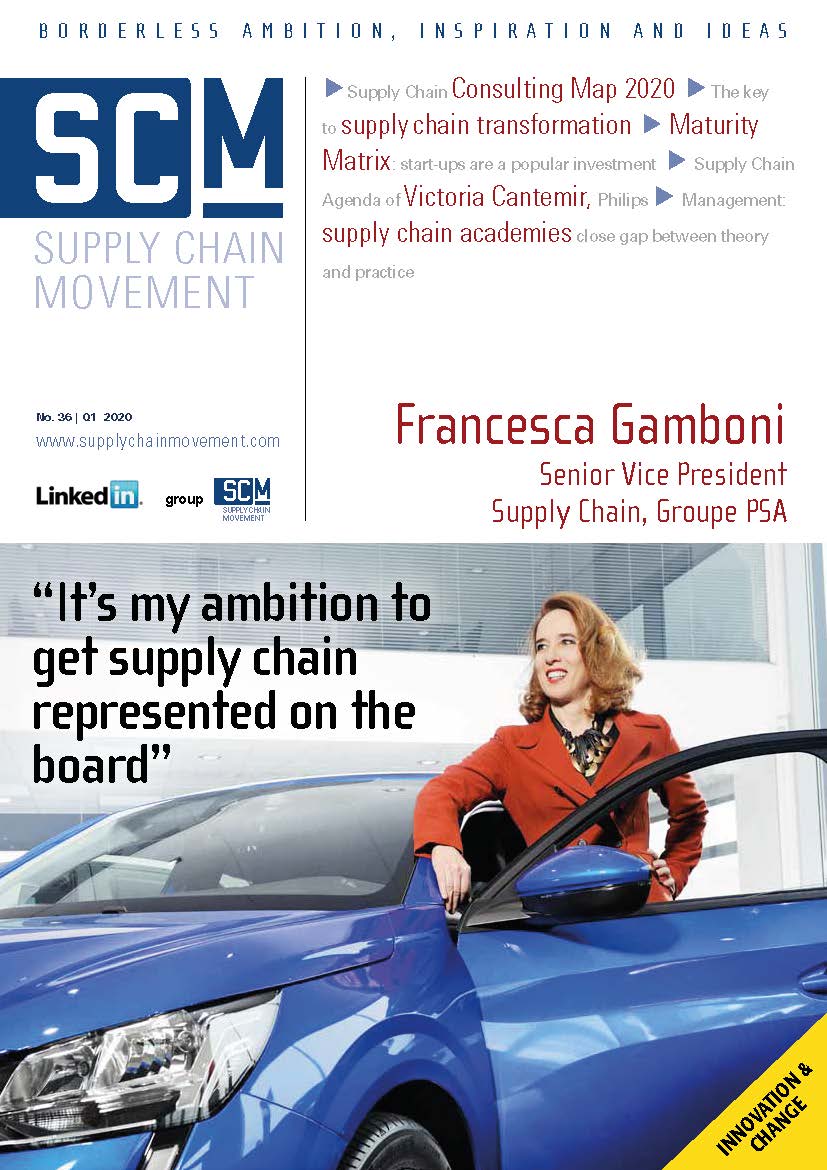 Want to read more?
Subscribe to the digital subscription to read the full version >>
or
select one of our annual or digital subscriptions to receive the next issue >>
This article was first published in Supply Chain Movement 36 | Q1 – 2020