Fashion industry failing to reduce carbon emissions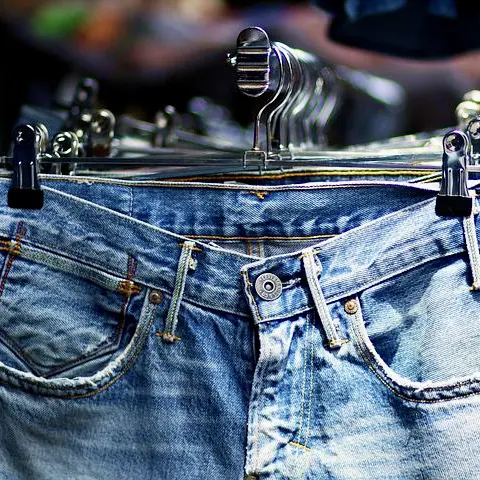 The fashion industry continues to fall short of its 2030 carbon reduction goals. Data from Stand.earth's 2022 Fashion Supply Chain Emissions Report shows that the sector's CO2 emissions increased last year, despite pledges to reduce them.
The fashion industry is responsible for about 5-8% of annual climate emissions. It is now clear that most of the brands that have signed the industry's charter for climate action will fail to reduce their CO2 emissions in time unless they make significant changes.
This is according to Stand.earth, which has analysed American Eagle Outfitters, Fast Retailing, Gap Inc, H&M, Inditex, Kering, Lululemon, Levi Strauss & Co, Nike and VF Corp. Of these ten companies, only Levi's is on track to reduce its supply chain emissions by 55% compared with 2018 levels.
The wrong direction
In short, fashion brands are still not on track to meet the 1.5-degree emissions pathway, according to the report, and most brands are still going in the wrong direction. In fact, two of them, Nike and Inditex (Zara), reported manufacturing emissions of nearly 10 million tons of CO2 – the equivalent of more than two million fossil-fuel-powered cars on the road per company.
While many brands showed a 'COVID dip' in emissions in 2020, eight of the ten brands' supply chain emissions rose again in 2021, making them even less likely to meet their emissions targets. And although COP26 led to some interesting discussions about digital IDs which track a garment's production history as well as curbing overproduction, most fashion giants were back to 'business as usual' by 2022, according to the report.
Time to step up and do more
"The leading fashion brands need to step up and do more to lower their carbon emissions," says Rachel Kitchin, Corporate Climate Campaigner for Stand.earth. "At COP26, all these brands increased their commitment to the UN Fashion Charter, promising to halve their emissions by 2030. Yet despite some small signs of progress, most aren't just failing, they're actually getting worse. These findings make it worryingly clear that those brands aren't acting to decarbonize their supply chains."