Discover the paramount skills for supply chain leaders
December 13 | 16:00h

-

17:00h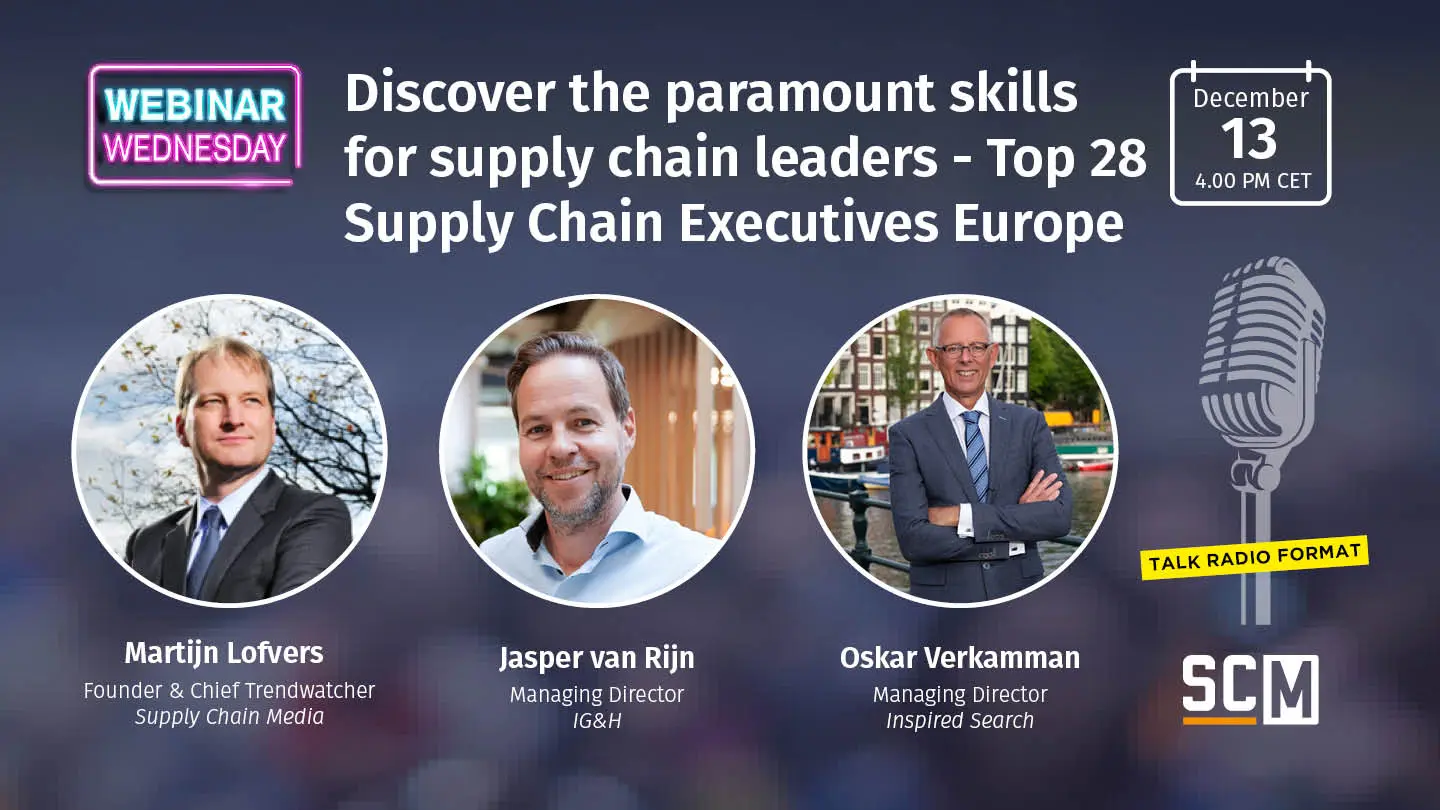 Storytelling and change management are the most important skills for supply chain leaders. Even more important than the ability to think about strategy, transformation, resilience and scenario planning.
Key challenges for supply chain executives include digitalization, sustainability, and resilience, often linked to cost reduction. To succeed in the global supply chain transformation, executives need skills in rallying teams and persuading other departments to engage.
To ensure the success of such a transformation, storytelling and change management are indispensable skills. Supply chain executives need to get everyone in their teams on board with the transformation, even though supply chain teams have been under tremendous pressure over the past few years. Supply chain executives must also convince their peers in other disciplines, such as Sales, Finance, Human Resources and IT, and engage them in the transformation.
How to improve your supply chain leadership performance?
To assess the strategic performance of European supply chain leaders, Supply Chain Media, IG&H Consulting and Inspired-Search compiled the ninth edition of the Top 28 Supply Chain Executives Europe. This ranking is based on four dimensions: financial performance, personal responsibility, personal visibility and peer votes.
Register for this interactive SCM Webinar Wednesday and meet the top performing European Supply Chain Executives. Learn the methodology behind this Top 28 and identify the radars to enhance your individual performance.