Detect, Decide & Execute Faster with a Supply Chain Command Center
December 6 | 16:00h

-

17:00h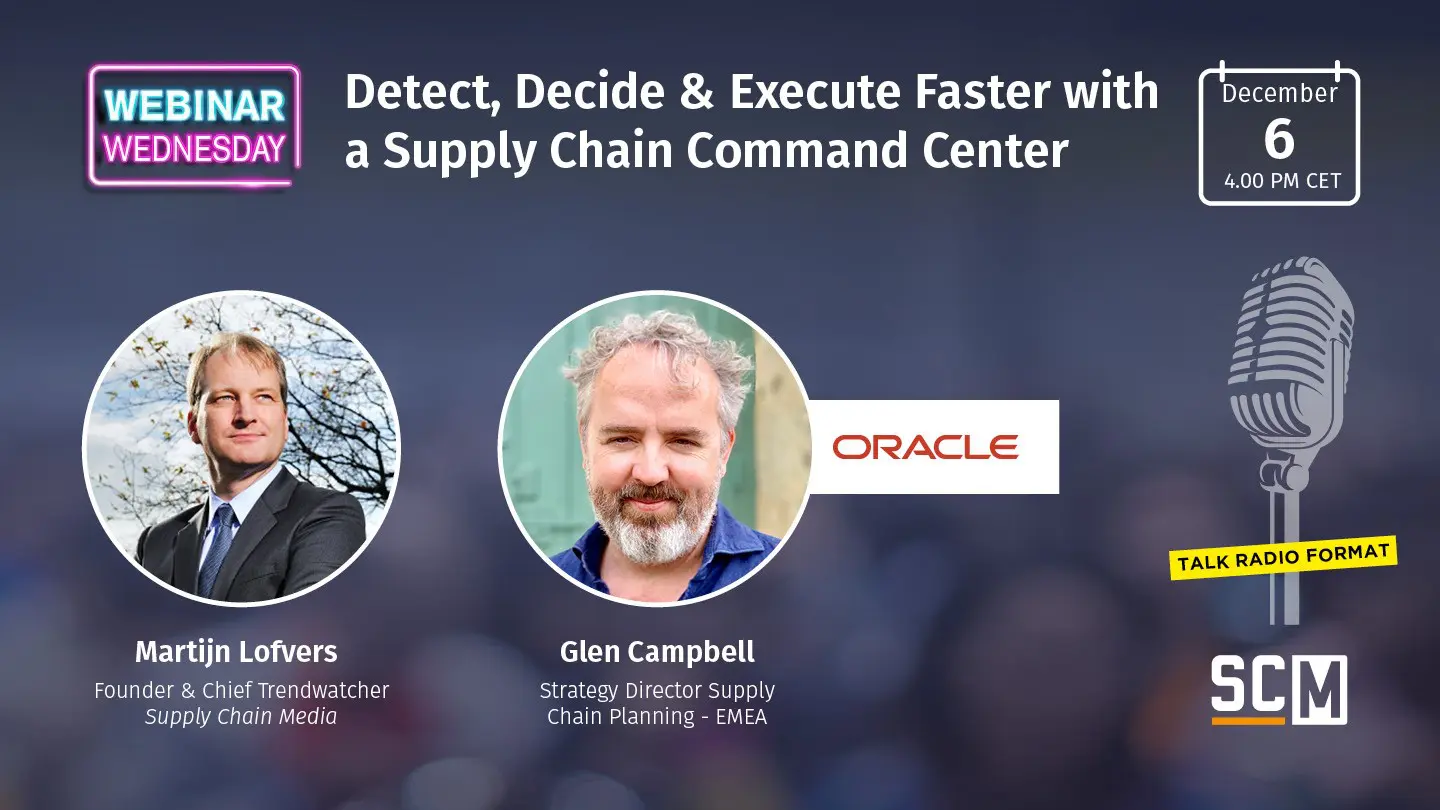 Unlock your competitive edge in the ever-evolving landscape. Decision-making complexity is up 65% since 2020. Smart, fast choices drive 2x profit, 2.5x growth, and 30% ROI. The disruptions keep coming—siloed data, disconnected apps, and execution hurdles.
An all-in-one supply chain command center handles it all:
1. Unified Internal and External Data Combine finance, planning, and external signals for precision.
2. Pre-Defined Use Cases Solve demand, manufacturing, and more in three steps.
3. Quick Response and Learning Automate decisions and focus on strategy.
Speaker:
Glen Campbell, Strategy Director Supply Chain Planning – EMEA at Oracle