Colruyt converts shop into DC for online Collect&Go service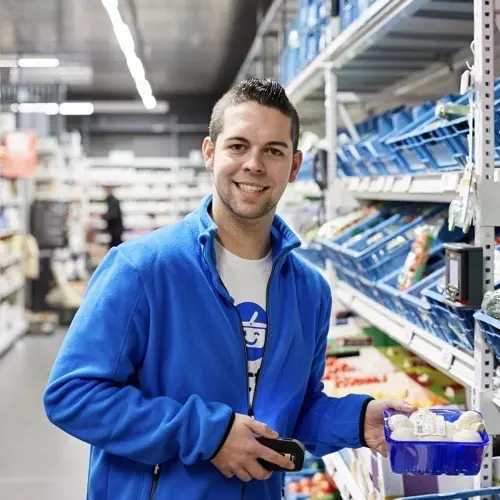 The Belgian grocery chain Colruyt has converted a temporary store in Auderghem into an e-distribution centre (DC) for its online service called Collect&Go. The coronavirus outbreak caused a huge surge in the number of online orders. With the realization of the new DC, the chain can process hundreds of extra orders in the Brussels region every day for collection by customers.
"At the start of the COVID-19 crisis, we recorded a 70% increase in online orders, with peaks of 200 to 300% on some days," Tom Deprater, who is responsible for Collect&Go, is reported as saying to RetailDetail. The growth was already above expectations at the end of February/beginning of March. Sales in the week before the lockdown even exceeded the record figures of the past Christmas period. And ever since the lockdown, Collect&Go has been attracting a huge number of new customers, who have also been ordering many more items than normal. In other words, extra capacity was urgently needed.
Coronavirus crisis causes Belgian turnaround in online
Whereas Belgian consumers have so far bought relatively little online compared to neighbouring countries, the coronavirus crisis seems to have caused a definitive turnaround. "I do think we have taken a kind of maturity leap in online shopping," states Deprater, which is why the retailer is now keen to act quickly. The company has recruited extra staff to keep the distribution centres running at full capacity. Colruyt has also adapted the workflow processes in the stores where online orders are prepared, in order to increase capacity.
Construction of new distribution centre
Colruyt is also investing in a new 18,000 m² distribution centre in Londerzeel which will replace the 4,500 m² DC in Zaventem. The opening of the new building is planned for autumn 2021. There is also the possibility to expand the capacity of the distribution centre in Erpe-Mere. Additionally, Collect&Go wants to expand home delivery in the Brussels region. The online grocery service has previously announced a pilot project in Halle that will enable home delivery of groceries by neighbours, for example.