Checklist for purchase order tracking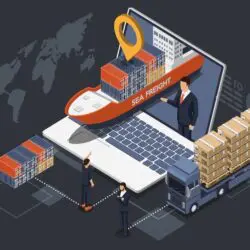 According to a recent McKinsey study among manufacturing executives, 78% of organizations are lacking visibility into supplier risks that makes their company vulnerable. Optimizing the monitoring of purchase orders and being able to manage supply risks efficiently are key challenges for most organizations seeking an agile supply chain that guarantees customer satisfaction.
Many companies are still dealing with a 'black box' effect in part or all of their supply flow supervision. Purchase order monitoring is fragmented, making it difficult to access reliable, up-to-date information on the order status and the expected arrival date. To mitigate this lack of visibility and control over the execution of purchase orders – from creation to delivery – it's essential to align the physical goods flow with the information flow. This is precisely the goal of collaborative solutions; they allow all players in the supply chain to share information in a simple, structured way and in real time.
Improved customer service
Any company ordering products from suppliers should know where the goods are in the supply chain and be able to anticipate unforeseen events. This will support a smooth-running and agile supply chain thanks to better coordination of the teams (goods receipt in warehouses and stores, fewer delays, etc.).
The company's customers will experience improved customer service, with dependable lead times and delivery in line with deadlines. More proactive communication from the brand creates a competitive advantage in an era when Amazon delivers some products within two hours but others only after several weeks, without adequately updating the order status.
Download the checklist
Supply chain software vendor Winddle and Supply Chain Movement have created this checklist to help you assess the maturity of your company's purchase order management. Fill in the form below and receive the checklist in your mailbox. Answer these 10 questions to find out whether you should improve the execution of purchase orders.
Find more checklists of Supply Chain Movement here >>
Download:
Checklist for Purchase Order Tracking