Capacity problems affect production of artillery shells for Ukraine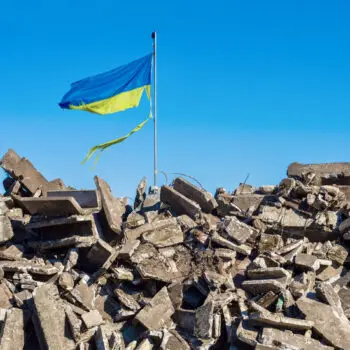 The European Union's commitment to supply Ukraine with at least one million artillery shells over the next year is proving more challenging than expected due to insufficient capacity in EU countries. A frantic search has now started for ways to ramp up production.
On 20 March, the 27 EU countries agreed to supply at least one million artillery shells to Ukraine over the coming year. Thousands of shells are fired daily in the war-torn country, which has been embroiled in a conflict with Russia for over a year. The nation urgently needs additional supplies of ammunition to support its defence activities. However, the EU's pledge is proving difficult to keep because member states lack sufficient capacity to produce the shells, according to a report in the Dutch newspaper Algemeen Dagblad.
The European Union has already made €1 billion available to reimburse member states willing to supply ammunition from their own existing stockpiles. An additional €1 billion was freed up to cover joint procurement contracts. However, the problem is that production capacity has been significantly reduced since the end of the Cold War. As a result, the European defence industry cannot currently supply what Ukraine needs, acknowledged European Industrial Policy Commissioner Thierry Breton earlier this month.
Additional funding to boost production
Fortunately, some European munitions factories are still in operation, mostly in the EU's eastern member states. To boost production, the European Commission is now injecting an additional €500 million in funding to encourage weapons manufacturers to invest in expanding their capacity.
"Production capacity really needs to be increased. The supply lines for components must be streamlined. There needs to be better cooperation. And there is support for that," Breton is quoted as saying. The funding is for staff training, joint procurement of components and raw materials, modernizing existing machines and purchasing new ones.
National strategic importance of munitions companies
The European Commission will monitor the supply of raw materials and ensure that they are distributed among the various manufacturers in the right order of priority. The companies in question are regarded as being of national strategic importance. According to Breton, treating the individual factories as a single production organization will enable them to work more efficiently.
Brussels expects that these measures will enable Europe to deliver on its promise of supplying the agreed quantity of artillery shells within the agreed deadline. Breton said that the European Union must now move into 'war economy mode': "This is also necessary in the longer term, given the radically changed security environment in Europe". As an added advantage for member states, they will be allowed to use money from the European COVID-19 recovery fund to improve their defence industries.
Source: Algemeen Dagblad