Belgian scale-up helps JDE to take pioneering step in digital planning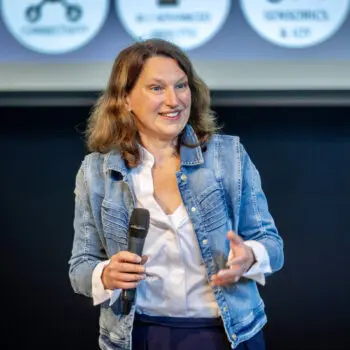 Many companies are starting to enter a new phase in digital planning by applying machine learning. One of them is international coffee and tea manufacturer JacobsDouweEgberts (JDE). With its existing SAP APO tool due to be phased out, the company has been forced to look for a new planning solution. During a live and interactive session organized by supply chain consultancy firm Involvation on 3 October and attended by over 50 industry professionals, JDE shared insights into its next steps in digital planning.
"Demand forecasting based on artificial intelligence (AI) must be accurate, evergreen and deliver understandable insights," stated Tineke Kok, Global IBP Manager at JDE (pictured), when talking about the challenges facing the company as it moves into the next phase of digital planning. "Otherwise planners won't trust the forecast and will make their own in Excel."
Kok explained that the volatility of the market meant that it wasn't possible to produce a good forecast based on historical data, so she had set up a pilot project to explore how the use of AI and machine learning (ML) could help. The various software vendors she approached asked between €0.5 million and €4 million to develop a proof of concept and build a customized user interface. JDE eventually opted for the Belgian scale-up Garvis, which was the only vendor to merely request a licence fee during the proof-of-concept phase.
Lessons learned
Although the pilot is still in progress, Kok was already in a position to share some lessons learned: "When it comes to master data, focus on the general flow of the stream rather than each individual drop of water. And when it comes to data sources, start simple. The AI can get confused if you throw everything in, so focus on the biggest drivers. And don't confuse the correlations identified by AI with causality, because the AI doesn't explain the possible relationships; you need people to do that," she said.
In summary, Kok's advice was to take small steps, avoid big initial costs, see the benefits in practice first, and then go for implementation. For example, JDE initially launched the pilot in just six countries back in May and now hopes to go live in its first European market in December.
Identifying behavioural patterns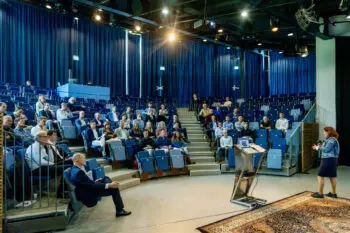 During the session, Involvation's Hans van der Drift held an interactive poll based around a number of real-life cases related to digital or 'next-gen' planning. Almost all participants were in agreement that the introduction of AI/ML tooling means that the planner community will need retraining and – in some cases – replacing. Likewise, there was a general consensus that planning can be improved by moving from historical towards driver-based forecasting including consideration of external trends, with digital planning solutions helping to spot previously unidentified behavioural patterns.
In response to the poll question of whether a different planning horizon requires a different solution, the majority of attendees initially voted for 'Modern solutions cover all planning horizons'. But on closer consideration, this generated a lively discussion about split solutions, especially in terms of volume planning (sales & operations planning) versus value-based planning (integrated business planning).
Near-instant scenario analysis
Supply Chain Media's Martijn Lofvers mentioned the example of Heineken, which works with two systems: one for S&OP in a decentralized environment and another for strategic IBP at a centralized, global level. Speaking from his own experience on client projects, Involvation's Van der Drift rounded off by concluding that while there can be some benefits to running different processes on the same system, in some situations it is better to have different systems for different horizons.
"Digital planning can lead to end-to-end, data-driven, real-time, connected and autonomous supply chains," he commented, summarizing the advantages. "But what will we do with all this?" One of the most tangible benefits in his opinion is near-instant scenario analysis. "And more automated decision-making so that planners can focus on exceptions."