Victoria Cantemir, Philips: "Our supply chain needs to be super agile and flexible"
Philips has a long history of innovation. From the commercialisation of electric light bulbs at the turn of the 20th century to X-rays, television and the development of many electrical household items, the Dutch multinational is once again breaking ground. Its portfolio transformation into a health technology company is now nearing completion, with a mission to improve the lives of 3 billion people annually by 2030. To achieve this mission, Philips is developing business models that will give consumers new ways to monitor and manage their health. By unlocking the power of data and artificial intelligence Philips wants to deliver effective yet cost-efficient solutions that support people throughout the continuum of care, from healthy living and prevention, through diagnosis, treatment and home care. In parallel, Philips is investing in building a direct relationship with consumers through its direct-to-consumer (D2C) business. As director of supply chain direct-to-consumer Victoria Cantemir is analysing the last mile delivery and puzzling over its role in a supply chain that has to be sustainable and fit for the future.
What is your responsibility regarding the supply chain?
"We are on a journey to become a health technology company and shift from stand-alone products to solutions that combine systems, smart devices, software and services. We believe in engaging directly with consumers and therefore we have set very ambitious targets for our direct-to-consumer business. I'm currently fully focused on improving the fulfilment/delivery experience for our consumers when shopping online directly from Philips. The scope is the consumer's experience from the check-out page to the successful delivery of the package, and if necessary its return. We believe that to give consumers an enjoyable and rewarding experience you need a very strong backbone, which is why we are working on this now."
What is the strategy of the company – operational excellence, product leadership or customer intimacy?
"All three: product leadership through innovation has always been at the heart of what we do. Operational excellence is what our supply chain is all about and improving the lives of people is what drives us. By addressing healthcare as a continuum of care, we can unlock gains and efficiencies and drive innovations that help deliver on the 'quadruple aim': improving patient experience; better health outcomes; lower cost of care and improving the work life of care providers.
We want to deliver this quadruple aim in all markets and supply chain, the delivery system and services have a strong influence on each of them. Our integrated supply chain strategy focuses on customer centricity and creating an eco-system that is agile, effective and efficient. We invest in automation and digitalisation to better serve our customers and one specific area of investment is our direct-to-consumer business. We want to strengthen our ecommerce capabilities and build relationships that are more intimate and go beyond selling a 'product in a box'. We have platforms that provide a complete educational experience. For example our Pregnancy+ app helps women learn more about and better look after themselves throughout their pregnancy. Other examples are our subscription based models for beauty products, such as our Lumea skincare range. Consumers pay a monthly fee for using the product and have the opportunity to receive personalized coaching via an app on how best to use the product and take care of their skin.
We have a similar concept for our Sonicare range of electrical toothbrushes. These can be connected to an app which, for example, indicates in real time how well you are brushing. This information can also be passed on to a dentist if desired." … … …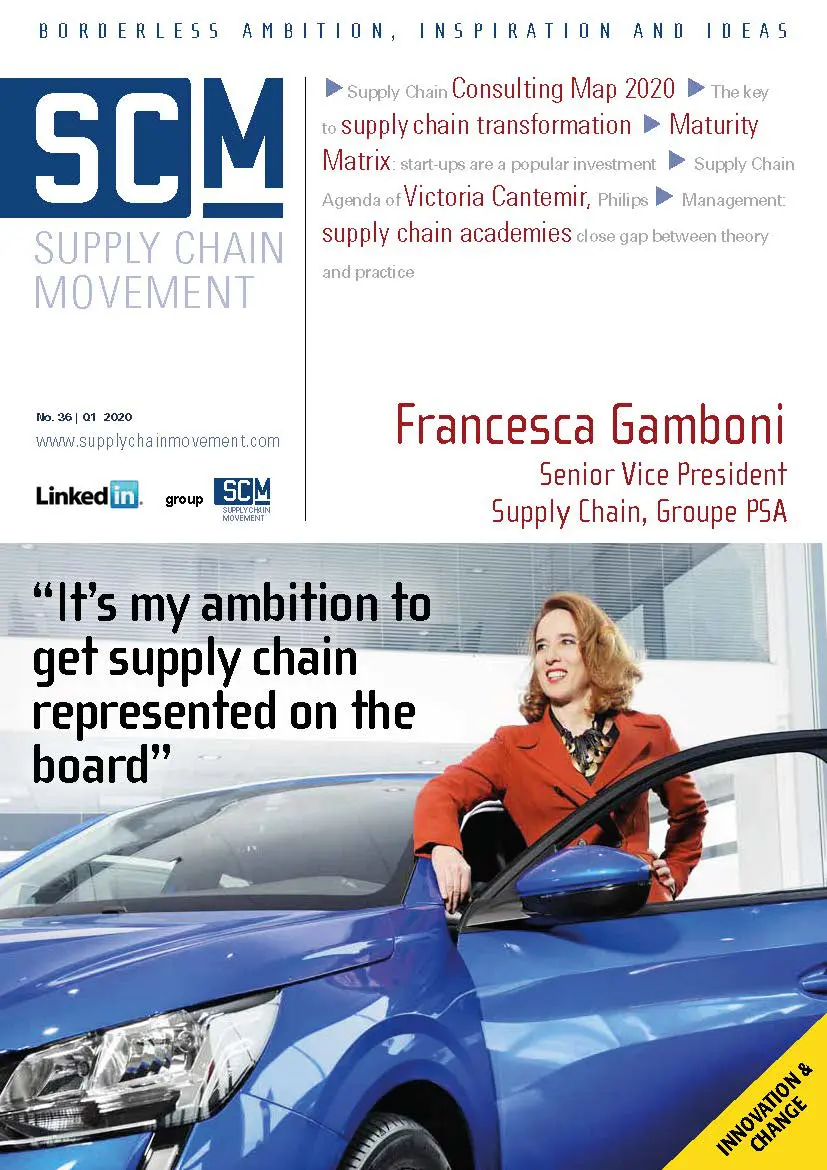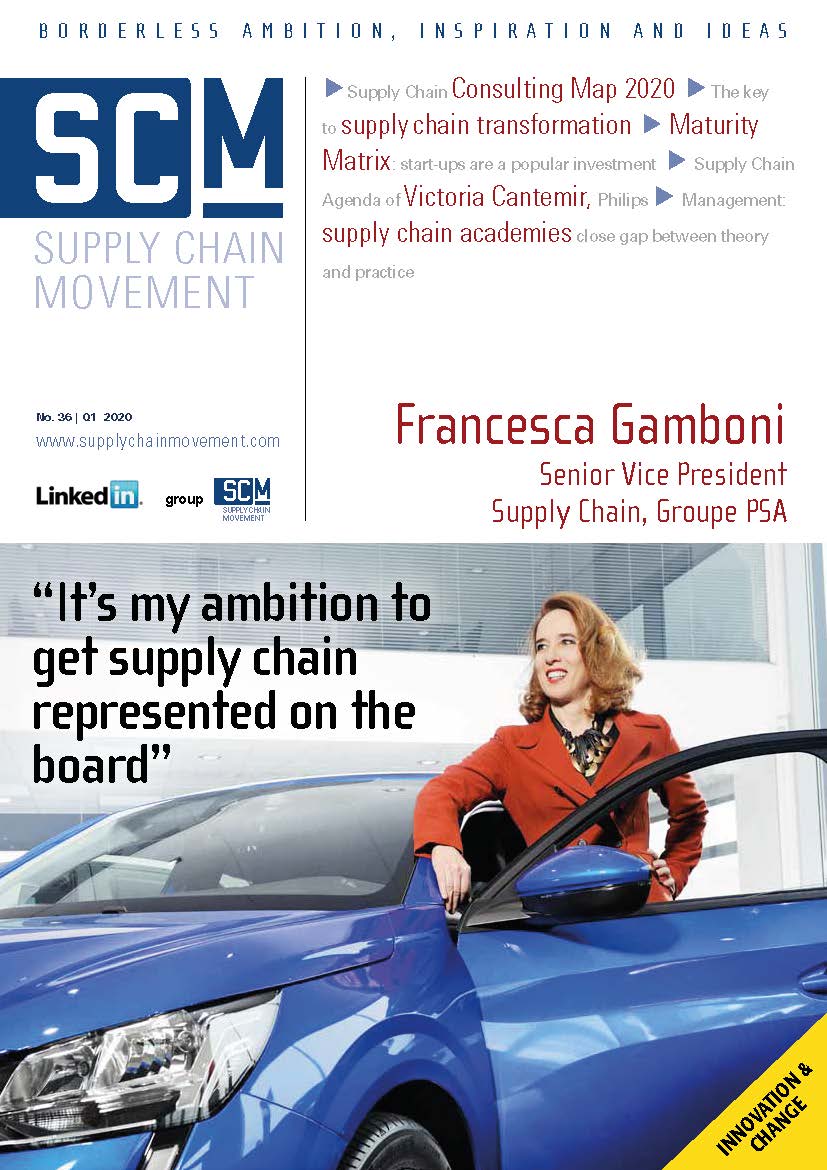 Want to read more?
Subscribe to the digital subscription to read the full version >>
or
select one of our annual or digital subscriptions to receive the next issue >>
This article was first published in Supply Chain Movement 36 | Q1 – 2020