The journey towards a sustainable, carbon-neutral supply chain
A growing number of companies have a sustainable supply chain high on their agenda. The longer-term aim – within the next 30 years – is for us all to live in a climate-neutral, fossil-free world. Just like in the movie The Wizard of Oz, the long road to that glorious new world is full of obstacles that call for unconventional solutions. The carbon footprint is the key metric for checking whether we're on track, but how is it measured?
By Marcel te Lindert
'Waste not, want not,' is the motto at Aviko, which strives to get as much value as possible out of each potato at its nine food processing facilities in Europe and one in China. "Anything that we can't use in our end products is turned into ingredients for animal feed producers. And the residual heat from our own factories is used to heat the local swimming pool," says Tim Landsman, Supply Chain Analyst at Aviko.
The company turns its potatoes into value as efficiently as possible, including by minimizing the use of pesticides during crop production and closely monitoring the water, gas and electricity consumption in its factories. "In terms of logistics, we strive to keep the carbon footprint of our distribution activities to customers as small as possible. That's why our new, automated cold storage warehouse in the Netherlands is certified to the highest sustainability standard," states Frank Scholten, Transport Manager at Aviko.
The costs matter to Aviko as well as sustainability, admits Scholten: "Improving our sustainability also improves the cost efficiency of our operation. But it's sometimes better to focus on sustainability rather than costs, such as when talking to chain partners. As soon as we mention costs people tend to be most concerned about saving money themselves, whereas talking about sustainability suddenly gives us a common goal."
Zero-emission targets
Ever-more companies are taking sustainability seriously. CPG manufacturer Unilever, one of the sustainability front-runners, announced even more ambitious targets in June of this year. Having initially set itself the goal of halving its supply chain carbon footprint by 2030, the company now intends to subsequently reduce that footprint to zero by 2039. This will entail collaborating more intensively with suppliers, who have already been asked to stop producing petrochemical-based ingredients such as polymers and perfumes.
The chemicals in Unilever's cleaning and laundry products make up 46% of its carbon footprint. Unilever expects to be able to reduce that footprint by 20% simply by eliminating the use of fossil fuels. Over the next decade, the multinational itself is investing a billion euros in the transition to sustainable and biodegradable alternatives. Suppliers' invoices will soon be required to indicate the carbon footprint of all the products and services provided so that Unilever can monitor progress. Meanwhile, the labels of all 70,000 Unilever products will list the greenhouse gas emissions released during their manufacture and distribution. … … …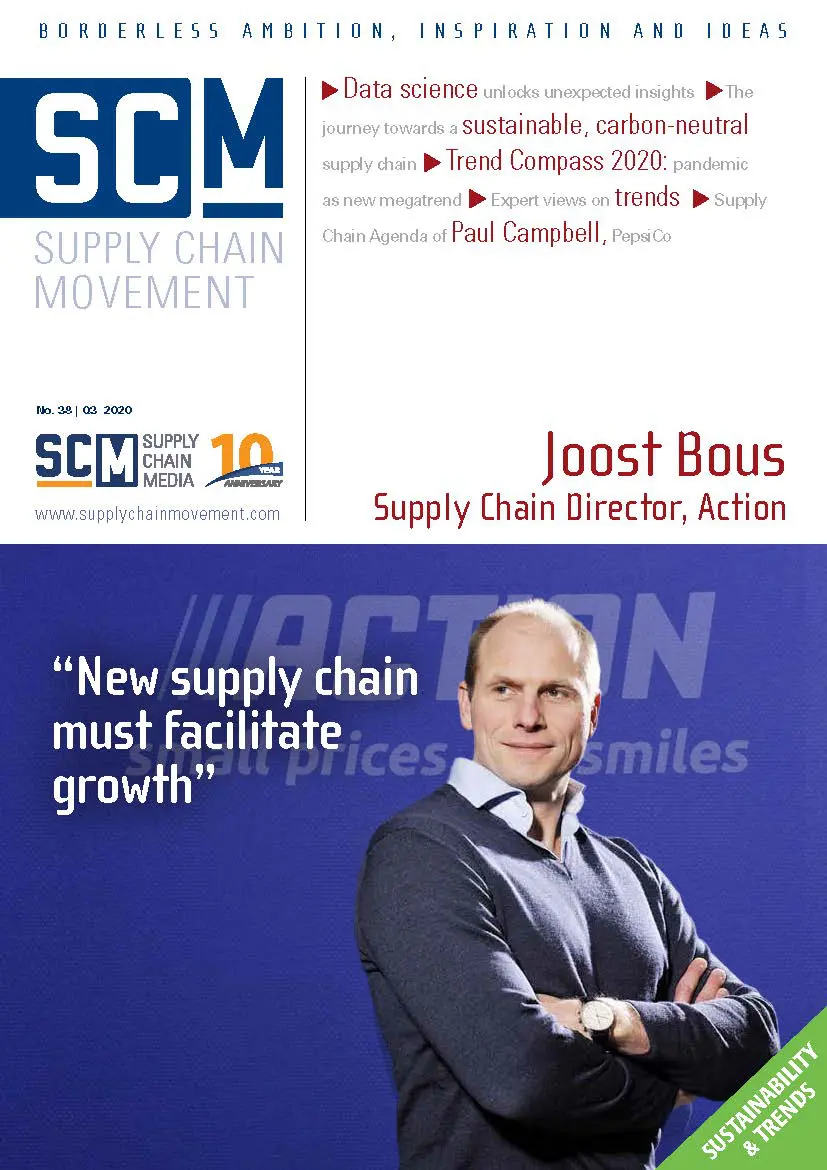 Want to read more?
This article was first published in Supply Chain Movement 38 | Q3 – 2020