Supply chain visibility: from data insights to decision-making insights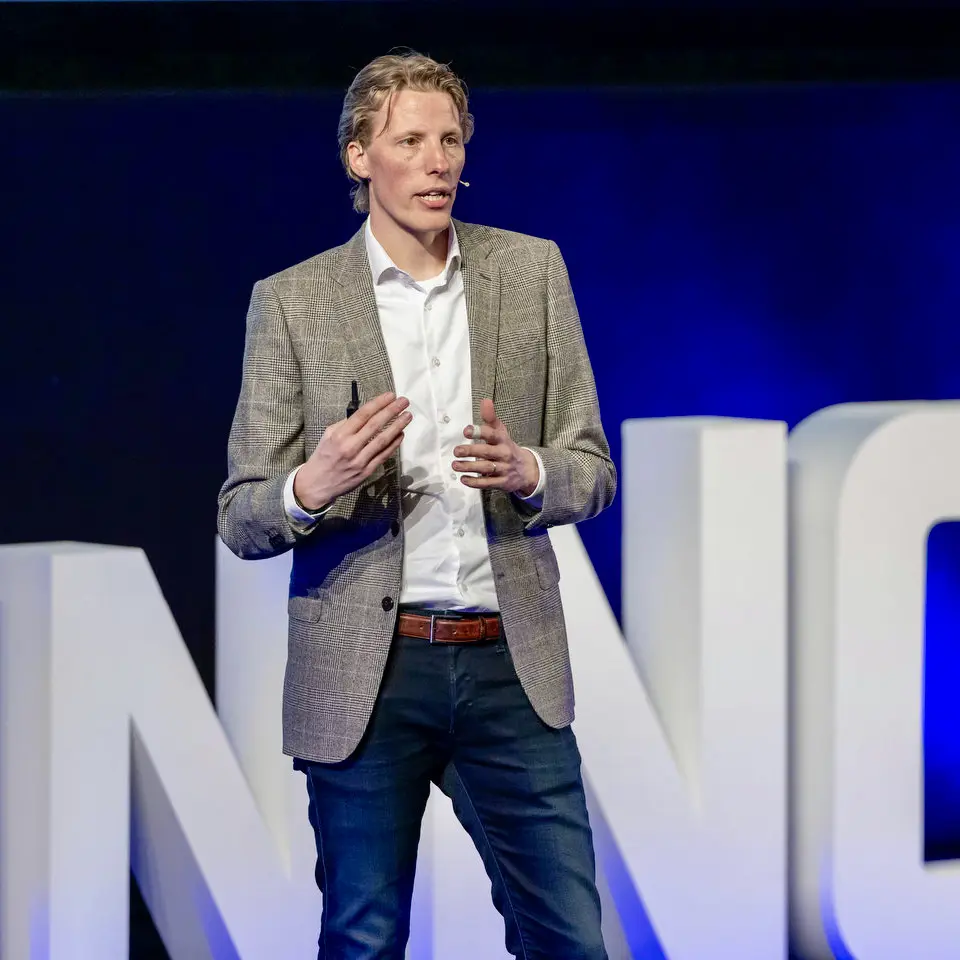 Ever since the world's supply chains became massively disrupted three years ago, it's no longer necessary to explain the need for supply chain visibility. However, simply raking in a huge mountain of data on the status of deliveries and shipments doesn't go far enough. Today's companies want more, according to presentations by visibility specialists during Supply Chain Media's inNOWvate Supply Chain Event. Ideally, they want solutions that tell them which decisions they need to make.
By Marcel te Lindert
Every year, software vendor Descartes asks transportation managers what is important to them. Supply chain visibility once again topped the list of answers this year. Despite considerable investment in this area in recent years, less than 25% of transportation managers are experiencing the benefits. "When it comes to visibility, some studies show a growing gap between what companies expect and what they actually get," said Elmer Spruijt (pictured), who is responsible for transport management activities in Europe at Descartes.
Different levels of visibility
Spruijt explained that there are different levels of visibility, at least when it comes to transportation. The lowest level involves communication with carriers, which still entails a lot of contact by phone and e-mail. Using these communication channels for orders, additional instructions and invoices is time-consuming and error-prone. Companies that fail to digitize and automate such information flows run the risk of valuable data getting delayed or not reaching the right people at all.
A higher level of visibility involves the use of algorithms to predict arrival times based on real-time data. In many cases, the definition of the 'expected arrival time' is clear; it's the moment when a truck arrives at a warehouse and loading or unloading can start. Spruijt: "But sometimes more advanced data is needed from ports, terminals and government agencies such as customs, for example. In the case of a ship heading into a port, for instance, does the 'expected arrival time' mean when the ship arrives, when the container is unloaded or when the goods are cleared? The expected arrival time has no value if it doesn't make it clear when the container can actually be collected."
Six billion GPS coordinates
The highest level of supply chain visibility involves the Internet of Things (IoT). One option is to use trackers that record and transmit not only GPS coordinates, but also temperature, humidity and vibrations. "That's a relatively expensive technology that is only suitable for companies in high-value goods or pharmaceutical products, for example," Spruijt stated. "The huge mountain of data that can now be generated is actually preventing many companies from benefiting from visibility, because they don't know how to ensure that all the data ends up with people who can act on it."
Daria Sainani provided some perspective on just how big that mountain of data is. She is responsible for product marketing at Shippeo, which annually collects as many as six billion GPS coordinates on the platform. "But it's not enough to merely know that a shipment is delayed," she said. "Companies can't afford to wait, so they want to be able to take proactive action. One example is Renault's digital control tower, which we built based on Google's Supply Chain Twin. This tool gathers data on suppliers and stock levels, and supplements it with external data about the weather, for example. Our transport data is then added to that, so Renault now knows exactly when and where disruptions occur. And the relevant supply chain partners are notified automatically."
Sub-optimization causes high inventories
Another problem is that many supply chains are still organized in silos, leading to sub-optimization. Jonathan Jackman, Senior Vice President Europe at Logility, showed a chart revealing that the total inventory value in the European Union has grown by 50% compared with before the pandemic. "Most companies started buffering to make their supply chains more resilient, but they aren't very good at it. This is leading to inventories having to be marked down and written off," he claimed.
He was joined by Hans Velthuizen, Senior Business Consultant at Logility. According to him, the increasing uncertainty and unpredictability of demand is leading to higher inventories on the customer side of the supply chain, while inventories are also growing on the supplier side as many suppliers have turned out to be susceptible to disruptions. This proves unnecessarily expensive for companies that are unable to optimize both sides of the supply chain as a whole. "Analysis of different scenarios shows that a holistic approach leads to the lowest costs. Although the inventory of semi-finished products increases, the inventory of finished products decreases significantly. As a result, the total costs also decrease while the service levels remain unaffected."
Understanding the risks
The key to success lies not only in spotting disruptions as soon as they occur, but also identifying which parts of the supply chain are susceptible to disruption. Logility has developed a Resiliency Index that measures the risks. "We take into account the number of alternative suppliers, procurement volumes and the purchase value. We also look at certifications, legislative compliance, and requirements relating to quality and sustainability," Velthuizen explained.
Software vendor AIMMS makes use of artificial intelligence to reduce supply chain risks. "We provide software for supply chain network design. We create a digital copy of the supply chain, offering companies a safe environment in which to play around with scenarios. They can assess the impact of decisions before they actually implement them, which enables them to prepare for possible disruptions," stated Zoë Kokje Schouten, who is responsible for supply chain solutions within AIMMS.
Creating scenarios automatically
One problem is that many disruptions arise unexpectedly, as illustrated by the sudden outbreak of the coronavirus and the invasion of Ukraine. So how can you model scenarios if you don't know which scenarios to use? According to Kokje Schouten, artificial intelligence now helps to answer that question: "It allows us to create scenarios automatically, so you can be sure you don't overlook anything. We've just developed a prototype that makes this possible. Then, all the users have to do is make the right decisions based on the results."