Supply chain start-up in the spotlight: Cargors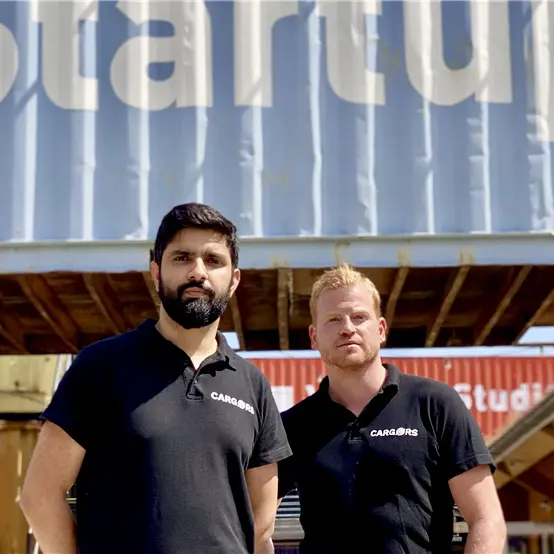 Cargors was emerged from the frustration of Najeeb Qazizada and Tim Bosman by the fragmentation and lack of automation in the traditional world of logistics, which they felt only worked to the advantage of brokers. Their start-up is as a transparent and independent gateway to a fairer and more sustainable world of transportation, they claim.
Qazizada and Bosman founded Cargors in Amsterdam in 2021. They saw the road freight market as suffering from a high degree of inefficiency in terms of vehicle utilization, transparency in pricing and also speed of communication. They decided to put their extensive experience in logistics and supply chain to good use to do things differently, this time to the benefit of small and medium-sized enterprises (SMEs) and the environment.
No price manipulation at Cargors
The Cargors system makes it easier for shippers to find, manage and communicate with carriers for road cargo. Shippers can submit a request for quotation (RFQ) for transporting road freight, carriers can quote for such requests and, when accepted by shippers, they can assign drivers to carry out these requests. In this process, Cargors does not act as a broker/middle layer or platform between shippers and carriers, as both parties can do business directly without price manipulation. Each shipper has the freedom to choose which carrier quotation to accept. Communication is direct and the transporter decides on pricings. All this is centralized and automated within the Cargors hub, putting payment, communication, customs, track & trace and reviewing at the user's fingertips. This is how the start-up aims to give shippers and carriers more control over their market.
400 transport experts
To get started with Cargors, new users simply have to sign up on the mobile app or on the web panel, and then accounts are validated and activated within 24 hours. The gateway currently connects 400 transport experts in the Netherlands and Belgium who provide national and pan-European transport of standard (dry), temperature-controlled and ADR goods. By combining its technology with big data modelling, the start-up is able to detect white spots, imbalances and empty kilometres, but also specific needs in terms of materials and areas. This tech-driven matching helps shippers and carriers to identify new opportunities for optimization and create sustainable and financial benefits. In the coming years, the company intends to add experts from other European countries to further reduce empty kilometres and increase the potential sustainability gains.