Scotch & Soda to implement RFID for inventory management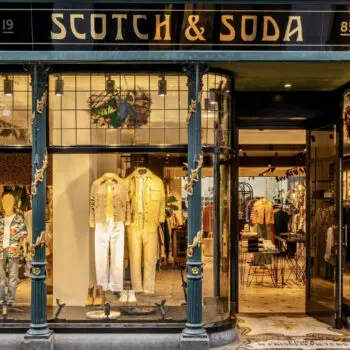 Dutch fashion brand Scotch & Soda is implementing radio frequency identification (RFID) to improve its inventory management. The company has selected Nedap's !D Cloud inventory management platform, which will be rolled out in 162 stores worldwide to increase accuracy throughout the supply chain.
One of Scotch & Soda's long-term goals is to maximize customer loyalty. "We have been looking into RFID for quite some time already. Now is the time for us to step in, as product availability has become vital to fulfil the increasing demand of today's consumers," comments Rik Kok, Procurement Director at Scotch & Soda.
The fashion company has stores in the world's biggest cities and ships to more than 70 countries. In this context, the dynamics of countries going in and out of lockdowns have made it even more important for Scotch & Soda to optimize its view of inventory levels within the supply chain so that stock in stores and distribution centres can be adjusted according to the local situation.
Shift in shopping behaviour
Scotch & Soda has also had to deal with a dramatic shift in shopping behaviour as a result of the pandemic. "A single view on stock is crucial for a successful omnichannel strategy. It allows us to increase our online sellable stock, as we do not necessarily need to ship from our distribution centres anymore. We can now use our stores as mini-DCs and use stock from the shop floor and back-of-house for web order fulfilment as well," continues Kok.
The Amsterdam-based company is kicking off the RFID implementation closest to the consumer, i.e. in its physical stores which is where most sales take place. The goods will be source-labelled at the factory, leading to full traceability in the supply chain – from source to consumer.
Once implemented, Nedap's !D Cloud solution will ensure product availability for in-store sales. In addition, the solution makes it possible to quickly locate online orders in the store, thus minimizing the time spent on preparing an e-commerce order.
Reduced safety stock
Another of Scotch & Soda's top priorities is to make responsible business choices that reduce the company's environmental impact. Because RFID provides real-time visibility into inventory levels throughout the entire supply chain, safety stock can be reduced to a minimum. This will enable the company to meet consumer demand without overstocking and ultimately wasting garments.