Ivanka Janssen: "Supply Chain is no longer an area where people think women cannot succeed"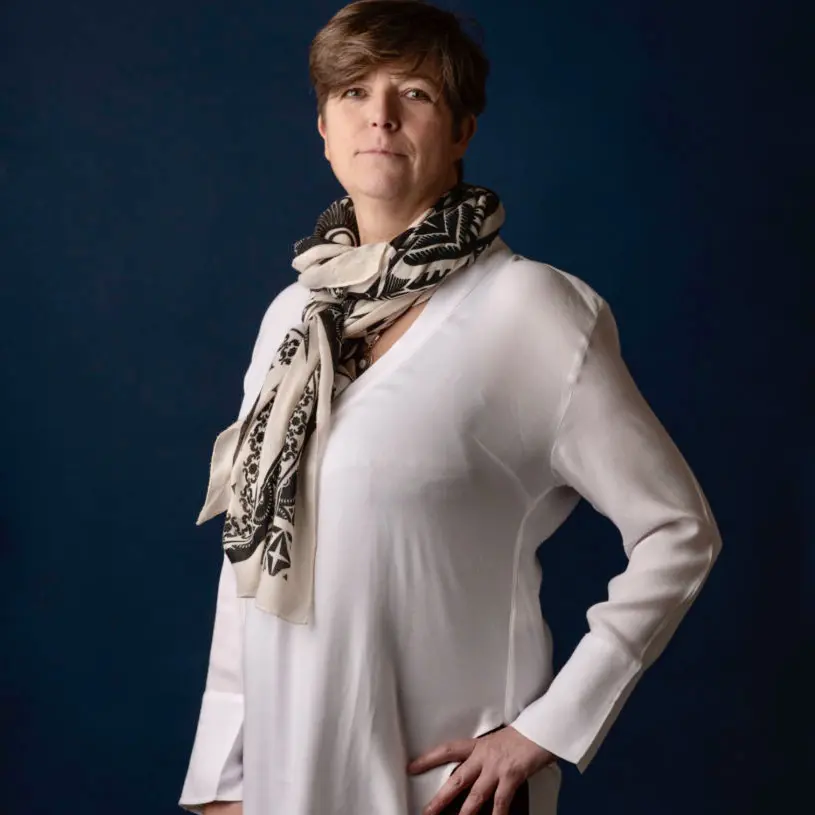 Global Women Supply Chain Leaders Awards 2020 (GWSCL 2020) is the first global event to shine the spotlight on the dedication, passion and incredible success stories of women in the Supply Chain – cross-domain and from around the world. The 3-day mega event, starting from September 22, will be packed with panel discussions, live Q&A, keynote speeches and loads of networking opportunities. This will finally culminate in the virtual awards ceremony on September 24.
As part of the awards, B2G Consulting (headquarted in Singapore) conducted interviews with some of the Top 100 Influential Women in Supply Chain. Following is the interview conducted with Ivanka Janssen, SVP Global Integrated Supply Chain at Philips. As official media partner of this event, Supply Chain Media publishes the first interview.
How did you decide to pursue a career in Supply Chain?
"While I was pursuing my Master of Science in Logistics, I was attracted to the tech-driven, practical world of Supply Chain. It functions as the interface between the commercial and manufacturing aspects; you can say it glues them together. My exposure to Supply Chain was through my first job as a management trainee at the Port of Rotterdam. I was in thick of things, managing the day to day operations – being in the control centre to help navigate the ships as they would come in, loading and unloading containers. I enjoyed the hands-on and diverse nature of the work, which has a big impact on the organization. This experience convinced me to choose Supply Chain as my career path."
What is your greatest career accomplishment?
"Without a doubt that would be building diverse and inclusive teams and creating an environment that allows them to be their best. It is very rewarding to see people discover new skills and grow in mastering them, performing in ways they would never thought possible. The dynamic that evolves from the interaction in the team releases such a can do power and energy. That is the moment you can achieve the impossible.
I encourage them and myself to be a continuous self-learner. I also periodically reinvent my skillset. Supply Chain is a dynamic field where the conventional supply chains as we know them are no longer relevant or applicable. I am now deeply involved in the digitalisation aspect of Supply Chain, and have made myself familiar with capabilities such as Artificial Intelligence and Machine Learning."
Could you expand on your achievements in Supply Chain innovation?
"Within Phillips, we stay at the forefront of what technology has to offer. We are incorporating automation and robotization to create the necessary agility in our supply chains to meet our customers' increasing expectations. One of the main initiatives at Philips is to transform our planning function into being completely AI driven. While other companies are still deliberating about this, we have a team of data scientists working to build algorithms, which can "talk" to customers. These are already giving promising results. The resulting end-to-end visibility is providing us with real time data on products flows, augmenting our product availability."
What contribution have you made to the Supply Chain industry/your organization that is most meaningful to you?
"I have always been keen to help organizations transform the supply chain into a true business function – not a cost centre, a "necessary evil", but a true value adding capability. If you manage your supply chain well and bring it close to your customer, that will be a true game changer. This was highlighted when a CEO of an organization I have been associated with remarked that while they have great brands which can sell themselves, the one function they cannot do without is Supply Chain which ensures the products are manufactured and shipped according to customer requirements. The recent global volatility and uncertainty emphasizes the importance of a supply chain even more and the challenges you have to address if something in the ecosystem changes."
Your thoughts on how the industry has changed for women from the time you started your Supply Chain journey?
"I started in a 100% male dominated area – there were no women working in the port. It was not always easy. First you have to be accepted because you come from outside the industry, and on top of that you are a woman. Nowadays, I see a big increase in women coming into the Supply Chain domain and they are doing really well. I don't think that there is a good balance yet, but Supply Chain is no longer an area where people think that women cannot succeed."
What do you think companies can do to make Supply Chain careers more attractive to women?
"I think it starts at the universities. If you address the imbalance there, it will have a knock on effect on the recruitment downstream. Nowadays you have many women enrolling in STEM (Science, Technology, Engineering and Mathematics) programs, and organizations can involve themselves in specific female oriented programs. For example, at the moment I am liaising with the University of Rochester that has a program for female engineers to make STEM interesting and accessible for females. We at Philips want to be really close to this, and start recruiting from there. I personally always strive to have an equal number of male and female candidates in the recruitment process from the start."
How would you use this recognition to influence others and how would it impact your career?
"What I say to the young females in my team is to make sure they are the next one on the list! It is a great recognition, not only personally but also of what women have achieved in Supply Chain, and it is not always an easy journey. I hope that this journey going forward for females becomes easier, and I think that will happen. The more women you have in this area, the more trailblazers who are successful and can demonstrate the value they bring to the organization, the more participation and success of women in Supply Chain will happen."
If you could do one thing to leave your mark on the Supply Chain industry, what would it be?
"I hope others will remember me as someone who has helped women to excel in Supply Chain roles and be their best. That I have given them the opportunity to accelerate and place bets on themselves. If I can help, coach and mentor young females to choose Supply Chain and achieve the highest success in this field, I'd be really proud of that. In my team, I have a few very promising female talents who I will for sure follow through their careers. I really hope they will follow my footsteps and even go beyond!"
If you want to know more about the top women leaders in the Supply Chain industry, register for the GWSCL 2020 now at https://gwscl.b2g-consulting.com/gwscl-main-page.
If you want to read more about gender diversity, read the following content:
www.supplychainmovement.com/gender-diversity-checklist-female-talent
www.supplychainmovement.com/boom-global-community-for-women-in-supply-chain
www.supplychainmovement.com/feminization-supply-chain-improving-diversity-thinking