Intelligent steering creates extra margin for fashion retailer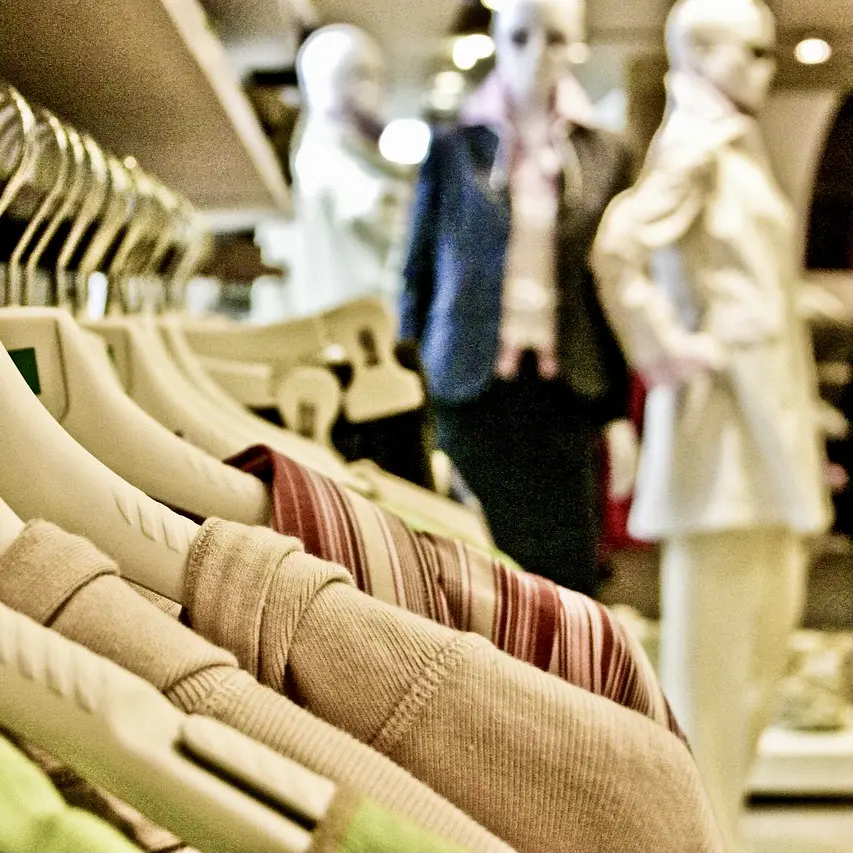 Many companies recognize the importance of digitalization, but struggle to digitally transform their supply chain. In a recent webinar organized by Supply Chain Media, consulting firm IG&H explained how companies can improve the success of their digital transformation. In the case of a fashion retailer that found itself running out of stock well before the end of the season, the solution was dynamic pricing.
By Marcel te Lindert
"Fashion retailers don't like data," said a colleague of Karén Sarkisyan, Manager Retail at IG&H, summing up how most fashion retailers run their companies. Fashion entrepreneurs are often infinitely optimistic creatives, leading to overly high expectations and product ranges that don't entirely hit the mark. As a result, items have to be discounted well before the end of the season and, even then, some inventory is left unsold.
But things are starting to change. "We're receiving more and more questions from fashion retailers," said Sarkisyan. "They want to know how they can use data to avoid markdowns and excess inventory, how they can get a better grip on their sales through the various channels, how they can predict future demand when they only have historical data, and how they can use data as input into the design process."
Seeking more control
Fashion retailers are not the only companies looking for more control and better input into their decision-making processes. They have noticed in recent years that customers have rising expectations. They want to receive products that are tailored to their needs, when and where they wish. At the same time, supply chain complexity has increased, as evidenced by greater volatility in every part of the supply chain. "Companies are under tremendous pressure to adapt to the circumstances with a supply chain that is both flexible, agile, efficient and resilient. Try achieving all of that," stated Cari van Rood, Director Retail at IG&H.
She explained how complexity is increasing as the old, linear supply chains are increasingly being replaced by networks or even ecosystems. "All customers, retailers, suppliers, manufacturers, distributors and logistics service providers are interconnected. If all these parts are to function as one, visibility is needed. Ever-larger volumes of data are becoming available. How can you do more with all that data? Digitization is the answer."
Focus on three domains
Anyone looking to transform their traditional supply chain into a digital supply chain should focus on three domains, the first of which IG&H refers to as 'hyper connectivity'. "This means connected supply chains that are created by breaking down the internal silos within companies and integrating relevant supply chain partners. The goal: more collaboration, simultaneous access to real-time information and holistic, cross-functional decision-making processes. You can think of creating data lakes that serve as a single source of truth for all chain partners," Sarkisyan explained.
The second domain is 'intelligent steering' in which the ultimate goal is smart, automated and perhaps even autonomous supply chains. This entails the use of artificial intelligence to translate data into concrete insights and actions. It offers the possibility to fully automate decision-making processes. The third domain is 'adaptive design', which according to Sarkisyan is about "designing configurable, modular supply chains that can be quickly changed and scaled up or down".
Fashion retailer with out-of-stocks
Numerous companies struggle with these three domains. In many cases, this is because of their outdated IT landscape, the difficulties of extracting data from a multitude of systems or because they lack the right knowledge about new technologies and data science. Alternatively, they may find it challenging to adapt their traditional decision-making processes to the new way of working, or perhaps they simply lack a roadmap that translates their digital strategy into concrete actions. "Digital transformation obviously starts at a different point for each company and proceeds at a different pace. How the transformation looks depends on the company's maturity in each domain," Sarkisyan continued.
A case from one fashion retailer (who prefers to remain anonymous) illustrated just what digital transformation can accomplish. The company had repeatedly noticed that many items were sold out before the next delivery arrived or before the season was over. In other words, the company was struggling with out-of-stocks, and profitability was suffering. "Many items had a short 12-week lifecycle, which meant it was necessary to steer based on inventory levels and profit margin soon after they were introduced."
The use of dynamic pricing
Greater insight into future demand opens up opportunities to influence that demand in good time, such as by adjusting prices. Sarkisyan: "An accurate forecast provides insight into demand per stock location and per item for the coming months. We can use that forecast to adjust prices throughout the season and optimize stock replenishment. If demand is higher than expected, we can increase prices. That results in fewer out-of-stocks and a higher profit margin. Alternatively, we can reduce prices to avoid having to mark items down at the end of the season."
IG&H has designed a solution that breaks the forecast down into several pieces, one of which relates to the out-of-stocks. This allows the fashion retailer to temper the demand by raising prices. Other pieces relate to uncovering seasonal or local patterns. For example, an item that is selling well in one city might be less popular in another. "This also enables you to recognize trends, including when they have passed," Sarkisyan commented. "By applying dynamic pricing, this fashion retailer was able to increase margins."
Better product availability
Another case came from Dutch retail chain Hema, which was having problems with product availability in both the online and offline channels. IG&H has designed low-code based solutions that strengthen and connect Hema's existing systems. As a result, the retailer is able to use multiple data sources for its decision-making. "This has led to a 2 to 5% improvement in product availability," said Van Rood. "And since every percent of improvement in availability leads to 0.5 to 1% more sales, that means a substantial increase in turnover."