Henkel's Dirk Holbach the new No. 1 Supply Chain Executive in Europe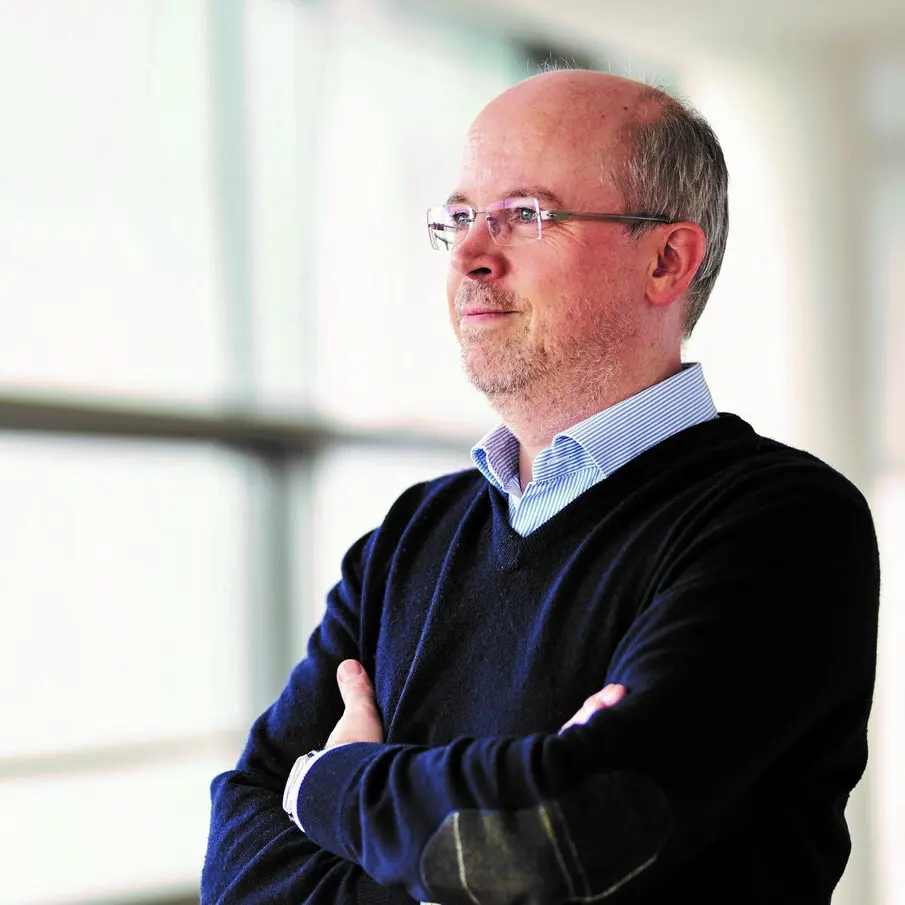 The winner of the 2020 edition of the Top 28 Supply Chain Executives in Europe is Dirk Holbach, the Chief Supply Chain Officer of Henkel Laundry & Home Care based in Amsterdam, the Netherlands. He has climbed in this ranking from 9th place in 2018 to 4th place in 2019 and now to the top spot in 2020.
For this year's edition, Supply Chain Media and Inspired-Search first scanned the top European executives and prepared a longlist of 106 supply chain executives residing and working in the EU region. All these executives have responsibility globally or at least within the European or EMEA region. The methodology for the Top 28 is based on research into published company data and financial reports. Even more importantly, peer voting and an executive survey are used to determine the executives' responsibility, span of control and impact within their organizations. The ranking is based on four quadrants: 1) Company Success; 2) Personal Responsibility; 3) Personal Visibility; and 4) Peer Votes. Each quadrant has a weighting of 25%, and the scores are indexed to arrive at a total final score.
Dirk Holbach
Holbach has been working at Henkel in various executive positions in Supply Chain, Operations, Purchasing and Sales since 1996, when he started in Corporate Purchasing after finishing his master's degree. This was followed by various assignments in Germany. Having finished his PhD during a sabbatical period, in 2002 he moved to Mexico integrating two newly acquired businesses. Thereafter he returned to the headquarters and was in charge of global purchasing for the Laundry & Home Care business for several years until 2007. Holbach subsequently took control of the global supply chain for the same business, and a few years later gained global responsibility for the manufacturing operations.
Since 2014, he has been successfully leading the entire Supply Chain & Operations unit for the Laundry & Home Care division as Corporate Senior Vice President and Chief Supply Chain Officer. In his current role, he has responsibility for a global head count of more than 7,000 associates in 33 factories and 47 logistics centres around the globe. Holbach is one of the most influential and visionary leaders in supply chain. This is also evident in his relentless pursuit of excellence, both at Henkel and in his personal journey. His progress is reflected in his climb in this ranking, from 9th place in 2018 to 4th place in 2019 and now to the top spot in 2020.
Despite COVID-19, he remains one of the top three most visible leaders in Europe and has shared his extensive technological expertise during many appearances at online conferences, webinars and educational events this year. His qualities and charisma are underlined by his success as one of the top four in terms of peer votes. His strategic priorities supporting the purposeful growth strategy of the company are digitalization, sustainability, innovation, system visibility and collaboration. His key contributions have been in the areas of supply chain strategy and organizational development, network optimization, post-merger integrations and recently the digital transformation of the organization. The multi-year, multi-dimensional transformation delivered significant financial contributions and increased the responsiveness, agility and resilience of global supply chain. In that context, the BU Supply Chain was recognized by the World Economic Forum as one of 14 digital E2E lighthouses globally in the field of advanced manufacturing/Industry 4.0.
Top 28 of Supply Chain Executives in Europe 2020 (2019)
1 (4) Dirk Holbach, Corporate SVP and Chief Supply Chain Officer, Henkel Laundry & Home Care
2 (27) David Prinselaar, Chief Supply Chain Officer, AkzoNobel
3 (10) Francesca Gamboni, SVP Supply Chain, Groupe PSA
4 (26) Tariq Farooq, SVP Global Supply Chain, Sanofi-Aventis
5 (15) Philip Hodges, EVP Group Supply Chain, Carlsberg Group
6 (-) Barbara Lavernos, Chief Technology & Operations Officer, L'Oréal
7 (14) Vineet Khanna, SVP Global Supply Chain, Nestlé
8 (2) Susanne Hundsbæk-Pedersen, SVP Devices & Supply Chain Management, Novo Nordisk
9 (6) Regis Simard, President Pharmaceutical Supply Chain, GSK
10 (17) Harald Emberger, Head of Supply Chain, Beiersdorf
11 (-) Frank Baur, VP Supply Chain EMEA, Parker Hannifin
12 (16) Sikko Zoer, VP Global Supply Chain, Distribution and Logistics, Medtronic
13 (22) Gustavo Burger, SVP Operations, EMEA, APAC & LATAM, Kraft Heinz
14 (-) Fabio Bozzacchi, SVP Supply Chain & Operations, IWS/Lean, Digital Transformation, Merck Group
15 (-) Paul Campbell, SVP Supply Chain Europe, PepsiCo
16 (20) Ralf Busche, SVP European Site Logistics, BASF
17 (9) Thomas Panzer, SVP – Head Supply Chain Management Pharmaceuticals, Bayer AG
18 (-) Emer Cunningham, VP Internal Medicine Global Supply Chain, Pfizer
19 (-) Christoph Häusler, EVP Supply – Hygiene Home, Reckitt Benckiser
20 (19) Inder Khosla, VP Consumer Supply Chain EMEA, Johnson & Johnson
21 (-) Jochen Schless, Group VP Procurement & Supply Chain, ABB
22 (-) Frederic Brut, Head of Supply Chain EEMEA & APAC, MSD
23 (-) Ewan Andrew, President, Global Supply and Procurement & Chief Sustainability Officer, Diageo
24 (24) Fares Sayegh, SVP Supply Chain Europe & Global Supply Network Operations, Procter & Gamble
25 (-) Sabine Simeon-Aissaoui, Head of Supply Chain Europe, Schindler Group
26 (21) Roberto Canevari, Executive Vice President Supply Chain Europe, Unilever
27 (-) Isabelle Conrot, Head of Global Supply Chain Operations, Roche
28 (3) Volker Schmitz, Global Head of Supply Chain Operations, HP
Hall of Fame
Marc Engel, Chief Supply Chain Officer at Unilever, is the first person in our Supply Chain Movement Hall of Fame in recognition of him being named the No. 1 executive for two years in a row (2017 and 2018).
Carsten Rasmussen, Chief Operation Officer at Lego Group, is the second person in our Supply Chain Movement Hall of Fame. Rasmussen was the winner of the 2019 edition.