Gustavo Burger, Kraft Heinz: "Supply chain is the support that makes the business successful"
"Supply chain is where the magic happens," says Gustavo Burger, VP operations for Kraft Heinz, Europe, Middle East & Africa. His passion for serving and supporting the business is no illusion and he is a true believer in people first, followed by processes and then leveraging technology in the relentless pursuit of efficiency. "We can do anything in supply chain, from thousands of bottles to a very small batch, but everything has a price tag," says Burger. The trick is to ensure that complexity does not strangle progress and to migrate the volumetric, middle mile business into a flexible last mile solution while sustaining the core business. His team is currently creating a touchless, self-learning organisation and it's probably the first food company to have outsourced its planning activity.
By Helen Armstrong
Kraft Heinz has a history going back more than 150 years. Heinz introduced its first tomato ketchup in the US in 1876 and the octagonal glass bottle was patented in 1890. By 1904 the iconic condiment was available around the globe. Kraft started as a cheese business in Chicago just a few years later.
Over the decades both underwent many acquisitions and in 2013 Heinz was bought by 3G Capital. Two years later the investors bought Kraft and merged it with Heinz to create the fifth largest food and beverage company in the world with around 200 household brands. While many people would have been breathing through clenched teeth at the thought of an investment company taking over their iconic brands, Gustavo Burger says the investors simply take money from where it doesn't work and invest it where it does work. This year it's investing 100 million dollars in supply chain infrastructure in Europe.
The vice president operations EMEA describes the culture and daily challenges facing the supply chain as it undergoes continuing transition and the success of its Ed Sheeran 'Edchup' campaign.
You have a marketing background. How did you get into supply chain?
"I started at a very young age in my family's sporting goods business in Brazil. My mother didn't have any childcare during the holidays so she took me with her to the warehouse. As I got older I helped with deliveries, which I believe is where my passion for supply chain stems from. I had a 12-month internship with Adidas in marketing before returning to the family business. I worked in several roles including marketing and commercial before moving into supply chain, where really I've been ever since. I'm passionate about supporting the business and having some control over efficiencies."
From the family business you then moved to multinational Anheuser Busch InBev (ABI). What did you learn there?
"I learnt that you shouldn't be afraid to ask, and to ask the right questions. I wanted to work for ABI but I didn't know who to approach so I emailed the CEO and asked him for the opportunity to talk – just talk. I think that made a difference. He made it possible for me to talk to his top people and he allowed me to participate in a global top talent event.
I think he was also impressed with my level of energy and motivation and how connected I was with our family business. I joined the company just as AmBev and Interbrew were merging to create InBev. We established the Shared service centres in Prague and Budapest which gave me a very good broad perspective of the business across all functions and processes, mainly in supply chain. I also worked in logistics, manufacturing and after the acquisition of Anheuser Busch I became part of the global procurement team.
After a brief spell back at the family business I joined Brazilian food company BRF, the world's largest poultry business from farm to fork. This was the most intense supply chain experience in my career. The shelf life of poultry meat is short, so we had to distribute fast and Brazil is huge. The farms are mainly in the south, close to the slaughterhouses, and to reach customers in the northeast was a two-day truck ride on poor roads. Whatever happened, even if demand slowed, the chickens kept coming, so we had a push-pull model.
Two things played a very important role in the supply strategy. Firstly some parts of the bird had a higher value than others and secondly we had the ability to implement a postponement strategy (delaying to the last-minute-possible the conversion). Once the birds were processed, we could chill some of the meat to extend shelf life until we'd created some movement in the market." … … …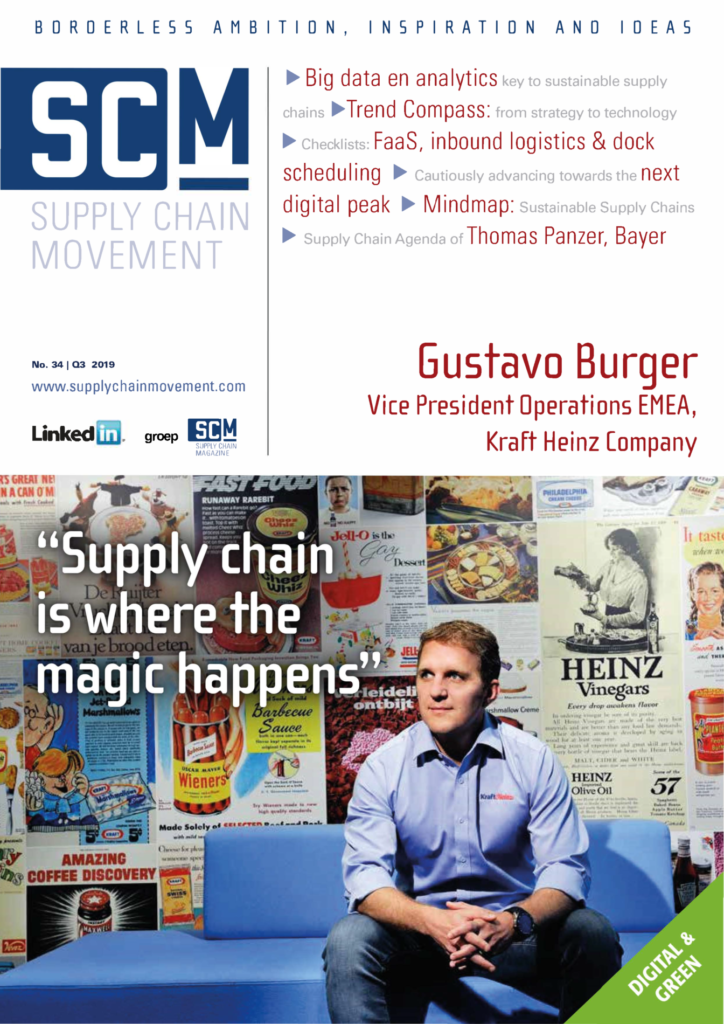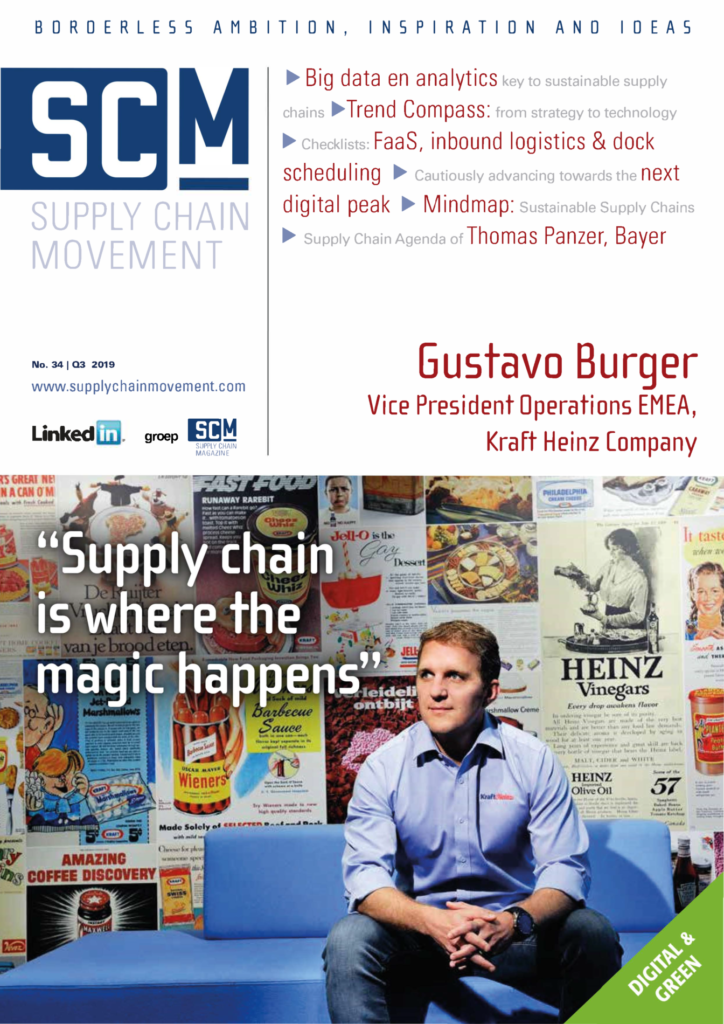 Want to read more?
Subscribe to the digital subscription to read the full version >>
or
select one of our annual or digital subscriptions to receive the next issue >>
This article was first published in Supply Chain Movement 34 | Q3 – 2019