Dutch CFOs are feeling less optimistic about supply chain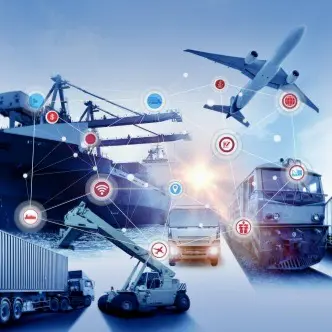 Dutch chief financial officers (CFOs) have become less optimistic about the supply chain in the past six months. 75% indicate that their company is experiencing problems in this area. The biggest bottlenecks are on the supply side; low product availability and higher costs are a common denominator for CFOs, according to the spring 2022 edition of The Deloitte CFO Survey – A Damper on Economic Recovery.
Deloitte routinely conducts the survey twice a year. The latest edition, which was held in the months of March and April, involved more than 1,300 CFOs from 18 European countries, including 41 in the Netherlands. Almost half of the Dutch CFOs expect that it will take until the second half of 2023 at the earliest before supply chains are back at pre-pandemic levels.
Previously, as the direct impact from the pandemic faded, the CFOs' outlook for 2022 had been brighter than in the preceding two years. However, the latest results reveal that new concerns about the current geopolitical situation, inflationary pressures and supply chain issues are affecting CFOs' sentiment across the board.
Financial outlook
The survey shows that CFOs are worried about the financial outlook. The percentage of Dutch CFOs that feel optimistic has significantly decreased compared to the autumn edition, encompassing a total of 45% of the overall respondents. This is the third time in the last seven years that the aggregate CFO sentiment on the financial outlook is negative. In addition, revenue expectations are at their lowest since the spring 2016 edition. CAPEX expectations over the next 12 months are in line with these developments and have decreased by more than half compared to the last edition.
Geopolitical risks
The current tensions between Russia and NATO have serious implications for the global economy, and Dutch CFOs perceive geopolitical risks as the biggest threat to their company over the next 12 months. With the global economy experiencing major setbacks, it now appears that the majority of Dutch CFOs are reluctant to add greater risk to their balance sheets. As a result, the risk appetite is currently lower than it was two years ago, when the effects of the pandemic first started to be felt.
Higher inflation rates
As a result of rising inflation, the Dutch CFOs' expectations of inflation have risen significantly, to 6% for both the Netherlands and the Euro area. This is significantly higher than expectations from CFOs in other countries in the Euro area. Although the expectation seemed exorbitant at the time of the survey, the current situation teaches us that even higher inflation numbers are expected in the period ahead, according to the researchers of the The Deloitte CFO Survey.