Deliverect raises $150 million for automation of online meal orders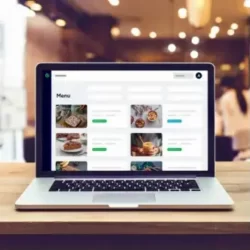 Deliverect, a Belgian scale-up that simplifies the online management of meal deliveries, has raised US$150 million in a new round of funding. Deliverect's SaaS platform seamlessly integrates online meal orders across various delivery channels. Over 20,000 foodservice locations in more than 40 countries are already connected to Deliverect. The new capital injection brings the total investment in the company to US$240 million.
Founded in 2018, Deliverect's software-as-a-service (SaaS) platform automates and centralizes orders for home delivery, table service or takeaway received through online services such as Uber Eats, Takeaway.com, Deliveroo and Shopify. The orders are then transferred directly to the relevant restaurant's kitchen. The scale-up's platform is already being used by small, independent restaurants as well as global chains like KFC to get meals to customers faster.
Convenience stores and supermarkets
Deliverect intends to use the extra funding for product development and expansion so that it can serve convenience stores and supermarkets in addition to restaurants. Deliverect has already processed a hundred million orders, averaging 1.5 million per week in 2021 and growing rapidly. Deliverect is also launching a special app store to offer even better support to its customers.
"Due to the ongoing digital transformation, we believe that it's important for restaurants – and also supermarkets and convenience stores – to manage their online orders effectively to meet customer expectations," states Zhong Xu, CEO and co-founder of Deliverect. "Meal delivery is rapidly gaining popularity, especially among millennials and Generation Z shoppers. This funding will help us to serve hundreds of thousands of foodservice businesses."
Pizza deliveries
De Pizzabakkers, a Dutch pizza chain, has been connected to Deliverect since 2020. "We've created a workflow in which online orders are automatically transmitted to our POS system. This prevents errors and keeps ticket management in the kitchens manageable. We're still able to update our menus independently and in real time across all our channels," says Robert-Jan Goes, head of operations at De Pizzabakkers. According to Goes, Deliverect makes it easier to provide customers with high-quality pizzas.