CrowdFarming ships 1.5 million orders directly from farmers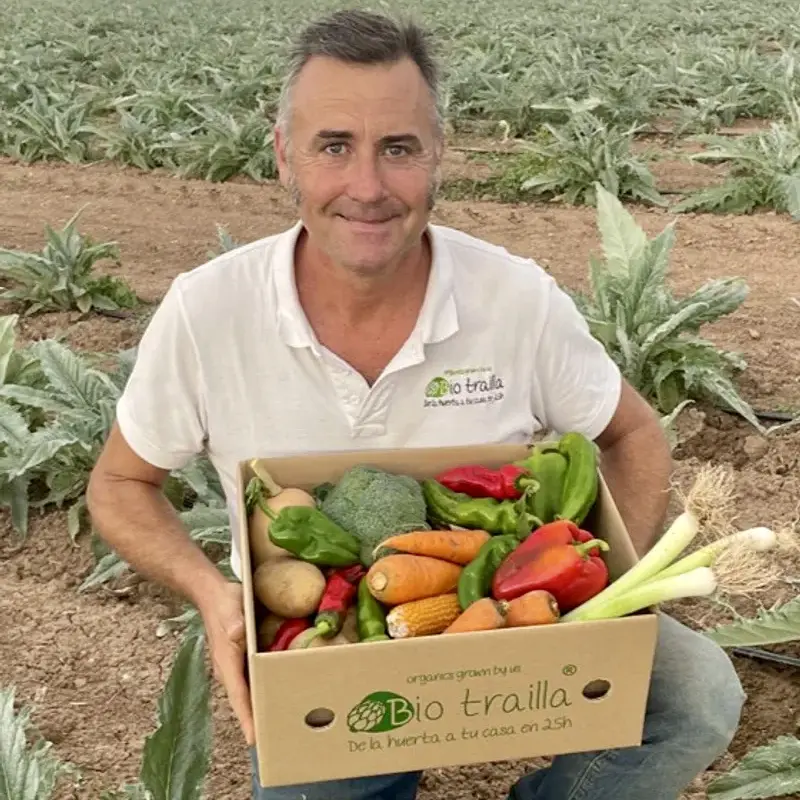 To get the oranges grown in their orchard into consumers' homes faster, Spanish brothers Gonzalo and Gabriel Urculo started selling their products online – and their venture was a success, not least thanks to the effective logistics setup. This has since evolved into CrowdFarming, a digital platform that currently connects 245 farmers from 15 countries with consumers across Europe.
By Marcel te Lindert
When Gonzalo and Gabriel Urculo took over their grandparents' orange orchard in 2010, they decided to try a radically different approach. At that time, it took three weeks – and sometimes even three months – for the oranges to reach consumers through the regular retail channel. The brothers decided to sell their oranges online, direct to consumers, instead. Today, the oranges are harvested to order and delivered to the consumer three days later by DHL.
When other farmers asked the brothers to build a similar website for them, they realized that this concept was applicable on a larger scale – and it became apparent that it wasn't the website itself that mattered, but the logistics behind it. That discovery resulted in the digital platform CrowdFarming, which connects 245 farmers from 15 countries with consumers across Europe. Last year, the platform handled an impressive 1.5 million shipments, of which over one million were sent via DHL.
Adoption
CrowdFarming offers farmers several benefits. To lay claim to the oranges, olive oil, pistachios, rice or goat's cheese produced, consumers can 'adopt' a tree, an animal or a piece of land in advance. As a result, farmers no longer have to wait and see how much their products will generate on the open market. Instead, they have more security, and usually also a higher income.
There is also a sustainability aspect to CrowdFarming. Organic farmers account for an impressive 78% of sales, while farmers who are in the process of becoming organic make up 20.5%. The remaining 1.5% of sales are generated by farmers who do not use synthetic pesticides. Moreover, the platform has a smaller carbon footprint. For every kilo of oranges shipped, CrowdFarming emits 0.73kg of CO2, compared to 0.95kg of CO2 when they are sold through the regular retail channel.
CrowdLog
Incidentally, consumers don't receive the oranges from the specific tree that they have 'adopted'. "But they wouldn't want to either. All the oranges on a particular tree are harvested in the space of three weeks. No consumer wants to get all those oranges at once," says Gonzalo Urculo, who together with his brother has since also acquired an olive grove. "And when we're harvesting olives for pressing into olive oil, it would be very inefficient to separate them by tree."
At CrowdFarming, they continue to focus on further supply chain optimization. They have opened a warehouse called CrowdLog near Valencia, where products are labelled and packaged for the platform's Spanish farmers. This means that sales through the platform are no longer limited by how many orders the farmers can ship from their own farms. CrowdLog also offers the opportunity to both pack and transport the goods more sustainably, and three-quarters of all products are already sold in plastic-free packaging.