Companies plan increased investments in digital transformation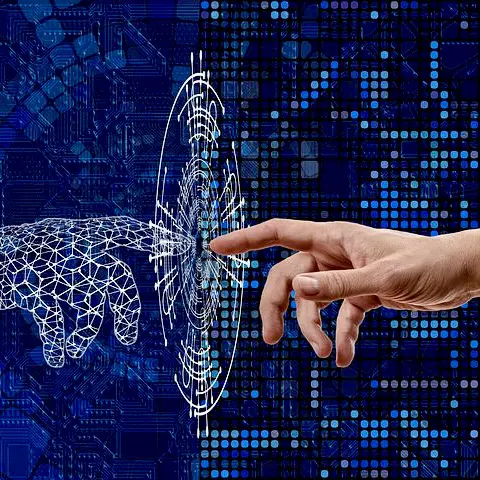 Digitalization is high on the agenda for companies worldwide. Despite a shrinking global economy, as many as 60% of businesses plan to increase investments in their digital transformation in 2023, according to the 'Mind the Tech Gap' survey by Boston Consulting Group (BCG). Meanwhile, nearly all companies (94%) want to achieve substantial and rapid impact. However, the majority of companies are struggling to achieve their digital transformation goals.
Companies face five main challenges in establishing and executing digital transformations. One is making the right choices among disruptive technologies. The top three transformative business technologies cited are advanced artificial intelligence (AI), blockchain and the Internet of Things (IoT). Reaching scale fast with new digital solutions is another challenge, as is recruiting digital talent. The three hardest-to-fill tech roles are advanced tech experts, software engineers and data scientists. The other two challenges companies face are prioritizing investment and development, and managing the cost and uncertainty of return on investment (ROI).
Ignorance about digital transformation
The BCG survey was conducted among approximately 2,700 executives in 13 countries. An additional BCG survey of 613 Dutch professionals reveals that 60% are unfamiliar with digital transformation, while 36% do not feel that they know which technologies are important to the company. This highlights employees' ignorance about digital transformation and the relevance of business technologies. For digital transformation to be successful and impactful, it is therefore also important to get employees on board, according to BCG.
"Many CEOs I speak with are struggling with the challenge of realizing their business strategy through major digital transformations," states Christoph Schweizer, CEO of BCG. To help clients tackle these challenges and address the pain points, the company has launched BCG X – a hybrid tech build & design unit that brings together nearly 3,000 tech builders and designers. BCG X is intended to boost BCG's industry and functional expertise to enable innovation at scale and deliver successful end-to-end digital transformation.
Business model and sustainability
The business model and sustainability are the two key areas for transformation. Additionally, respondents in the Mind the Tech Gap survey indicate that they are unhappy with their ecosystem of digital partners and vendors. For example, around 85% of those surveyed complain about the cumbersome coordination across vendors, while approximately 75% are unhappy with the cookie-cutter solutions. Also, under 70% feel they receive inadequate help in prioritizing steps of the transformation.
"Using technology to transform quickly and impactfully is one of the biggest challenges facing companies today. Digital transformation is crucial for businesses that want to win. With BCG X, we bring BCG's numerous technological capabilities together in one place to build digital solutions for our clients and help them accelerate their digital transformations," states Diederik Vismans, Managing Director and Partner at BCG X.