British fashion brand Represent joins forces with Belgian logistics service provider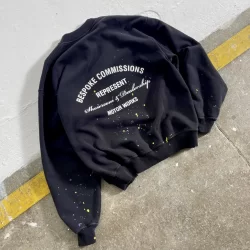 Fast-growing British clothing brand Represent has recently outsourced its inbound logistics, fulfilment and distribution to e-commerce specialist Bleckmann. The logistics service provider is dedicating 950m² at its distribution centre in Grobbendonk (Belgium) and 800m² at its distribution center in Magna Park (UK) to Represent Clothing's operations.
Represent, founded by two brothers George and Michael Heaton in 2012, primarily sells its products through e-commerce, temporary events and key retail partners worldwide. The Manchester-based brand is a household name in the streetwear segment. Dua Lipa, Khloé Kardashian, Justin Bieber and 2 Chainz are among the celebrities who have been seen wearing Represent's clothing.
The brand's search for a reliable and innovative e-fulfilment partner resulted in the selection of Bleckmann, which has a strong track record in supply chain management services for fashion and lifestyle brands. Bleckmann has been operational for Represent since January of this year. The brand is fully serviced from two fulfilment centres: in Grobbendonk (Belgium) and Magna Park (UK). The logistics provider can flexibly expand the amount of space and its activities to optimally support Represent's future growth.
Shorter lead times
Represent's lead times have been significantly reduced right from the start of the partnership. Customers in both mainland Europe and the UK can order online later than before and still get earlier deliveries. On behalf of the fashion brand, Bleckmann also handles the intake, inspection and storage of all incoming goods, customs administration and returns.
Strong and key partnership
"The understanding and compassion for the sudden changes of plan have been a big relief, which speaks volumes for the Bleckmann team. I thank them for being so supportive. Their assistance throughout has been first class," said James Gullick, General Manager at Represent. "We are delighted to get this deal over the line and believe we're at the start of a strong and key partnership."