Best of inNOWvate Supply Chain Event – May 11, 2023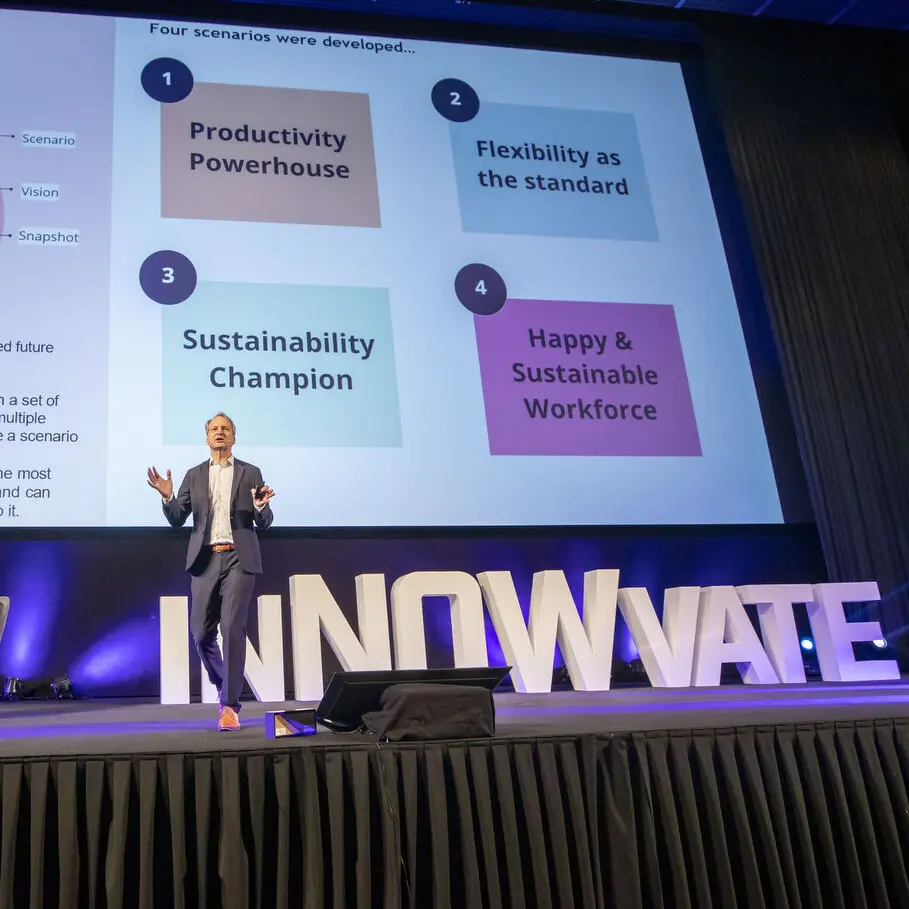 The sixth edition of inNOWvate Supply Chain Event, at movie theatre Pathé, Ede, the Netherlands, was a great success. The theme of the 2023 edition of this event was 'Which mountain to climb?', letting delegates choose a path to either Peak Planning, Sustainable Summit or Mount Visibility.
Inspired by a keynote presentation of Mart de Kruif (Former Commander-in-Chief of the NATO forces in Afghanistan) on leadership and planning, supply chain executives David Boulanger (Executive Vice President & CSCO at Arla Foods), Eline Oudenbroek (VP Operations EMEA at Interface), Jamal Chamariq (Senior Vice President Global Supply Chain at The Estée Lauder Companies) and Alexandre Baubert (Chief Supply Chain Officer at Signify) shared their personal stories and views from the top, moderated by Janet Godsell (Dean of the School of Business and Economics, Professor of Operations and Supply Chain Strategy at Loughborough University) and Dr. Muddassir Ahmed (Founder & CEO SCMDOJO).
Get inspired and download the best of inNOWvate Supply Chain Event 2023
Download the best-of slide deck of inNOWvate Supply Chain Event 2023 below and inspire your colleagues.
Download:
Best of inNOWvate Supply Chain Event – May 11, 2023