Amazon finally makes its move in the grocery industry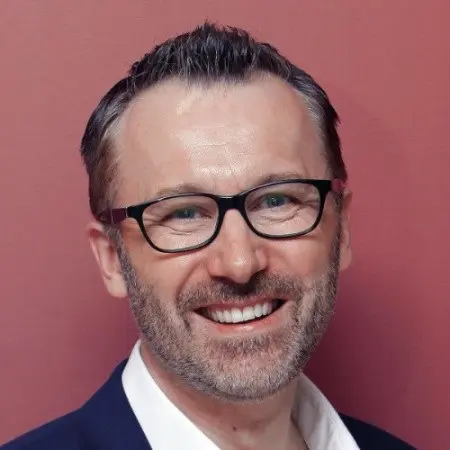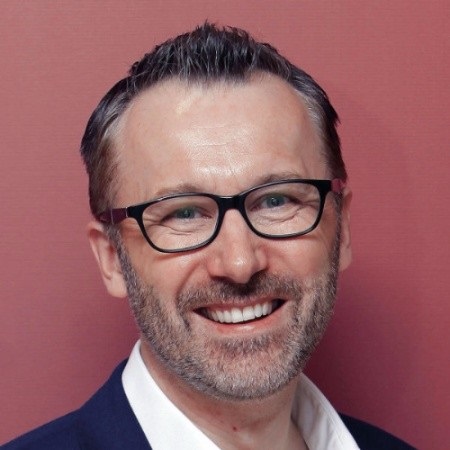 I've written and spoken a lot about Amazon over the past five years, deep diving into their strategies, their culture and their mindset in order to understand why they are so successful. I have built and delivered keynotes and masterclasses around this knowledge, helping other companies to understand how they can respond and create their own virtuous cycle that enables them to design their own future, rather than be reliant on events. I've watched as Amazon has become the Great Disruptor of the sixth wave: a company where it is always Day 1, one that refuses to rest on its laurels, spending more on R&D than any other company. Its annual R&D expenditure has increased 30-fold in the last decade to a touch under US$36 billion in 2019, and it has invested US$100 billion in the last four years alone.
By Sean Culey
Ash: You still don't understand what you're dealing with, do you? Perfect organism. Its structural perfection is matched only by its hostility.
Lambert: You admire it.
Ash: I admire its purity. A survivor… unclouded by conscience, remorse, or delusions of morality.
– From the Ridley Scott movie, Alien (1979)
Amazon features heavily throughout my book Transition Point, both as an example of great business practice through its customer-centric, long-term, innovation-focused, continual learning mindset, and in darker chapters when I show concern about its ever-onward march across industrial and geographic borders and the creative-destruction implications of its progress.
This has created a love-hate relationship with the company; I love the choice, speed and competitive prices it provides, the fact that a single website can allow me to purchase pretty much whatever I want, and for these goods to reliably arrive within the next 48 hours. However, I hate the fact that Amazon's progress comes at the cost of other retailers, and the fact that Amazon is adept at avoiding paying tax that the companies it has ousted usually did pay. For example, the British retail chain Marks & Spencer, which has been struggling to survive for the last decade, pays more in corporation tax annually than the exponentially more profitable Amazon has paid in the last 20 years. I also hate the fact that Amazon's predominate market position enables it to exploit suppliers. As a personal example, while I respect the fact that Amazon makes my book available to a global audience I had no hope of reaching without a major publishing deal, I'm bummed by the fact that it takes 60% commission off every book, resulting in Amazon making three times more money from the sale of every copy than the person who devoted six years and his life-savings to writing it (i.e. me!).
Alien destruction
This paradoxical relationship is summed up by the introductory quote from the 1979 movie Alien, where Ripley and Lambert reboot the android Ash after defeating him so they could question him about their chances of survival against the xenomorph. He describes that while he knows the alien to be destructive to those around it, he cannot but admire the single-mindedness of both its actions and mindset. This sums up my feelings towards Amazon pretty well, and I thought about this quote once again this week, when four headlines caught my eye.
'Amazon reaps $11,000-a-second coronavirus lockdown bonanza'
The first was the fact that, like Netflix and Zoom, Amazon has been a massive winner from the current pandemic, making US$11,000 a second during the lockdown. As a result, Amazon's share price soared to an all-time high of US$2,408 on 16 April, reinforcing CEO Jeff Bezos's position as the world's richest man with an estimated wealth of US$138 billion. This is not just a short-term spike, for in a world where people are told to stay at home, many – especially senior people – are forced to use online shopping. As a result, they are experiencing the convenience of e-commerce for the first time – and it won't be their last. Many will come to see their old weekly shopping habits as fifth-wave drudge work, a remnant of a past life of inconvenience and manual labour, the equivalent of beating carpets or hand-washing clothes. Additionally, many people have taken the opportunity to sign up for Prime membership to ensure next-day delivery, while also taking advantage of Amazon Prime's music and TV/movie-streaming service to entertain them while they are in lockdown.
This boom in demand has actually caused problems for Amazon, resulting in them being unable to meet all of their Prime next-day delivery promises. Moreover, they have faced protests about unsafe working conditions in the fulfilment centres. To resolve the issue, Amazon has gone on a recruiting drive, raising wages, procuring safety equipment and placing job adverts for 100,000 more people in March – and they subsequently announced plans to recruit 75,000 more.
'Amazon is hiring 75,000 more workers to keep up with demand during pandemic'
This was headline #2. Outside of government wartime campaigns, I cannot think of a time when 175,000 people have been recruited by a single employer in such a short time period.
'CMA provisionally clears Amazon's investment in Deliveroo'
Headline number 3 was the news from the government on 17 April that Amazon's investment in delivery service Deliveroo was provisionally approved by the Competition and Markets Authority (CMA), due to the fact that Deliveroo wouldn't be able to meet its financial obligations without it and would have to pull out of the market. In 2019, Amazon led a US$575 million funding round for Deliveroo, with Amazon contributing US$500 million of the total, and CMA was concerned that Amazon's presence in the online restaurant food market and convenience grocery delivery market could damage competition. Thus, it was investigating whether to allow Amazon to make further inroads into this industry. However, Deliveroo stated that while securing additional funding from other sources may have been possible before the coronavirus outbreak, the pandemic severely limits the availability of finance for early-stage businesses, and they could fail. As the CMA observed: "This could mean that some customers are cut off from online food delivery altogether, with others facing higher prices or a reduction in service quality. Faced with that stark outcome, we feel the best course of action is to provisionally clear Amazon's investment in Deliveroo." This leads me magically onto headline #4, also from Friday 17 April, this time from The Grocer.
'Amazon prepares 'Ultra Fast Fresh' grocery delivery in the UK'
The very same day that Amazon is cleared to effectively become the primary investor in Deliveroo, it also announces that it is preparing to launch an ultra-fast grocery delivery service in the UK. The service, called Ultra Fast Fresh, involves retrofitting nine existing depots within the country to handle fresh produce and fulfil grocery orders within hours. It doesn't take a rocket scientist to see how Deliveroo's gig-economy delivery capabilities could be used to help fulfil these grocery orders that will be picked and packed at refitted Amazon depots. Suppliers that have been briefed on the programme told The Grocer that Amazon's new service aims to bring this rapid grocery delivery to almost 40% of UK households by the end of the year. Most worryingly for the competition, Amazon has also declared that this service will be offered as part of existing Amazon Prime membership. When you consider that over 150 million households had signed up for Prime membership before the pandemic, and many more are likely to have signed up since then, this means that most households are now being offered a new, ultra-fast grocery delivery service – for free.
Booming grocery market
Back in 2016 I wrote an article for The European Business Review called 'Building the Everything Store: Amazon's Cycles of Creativity and Circles of Destruction' in which I highlighted Amazon's ambition to attack and dominate the grocery market, and how they intended to do it. In the article, I wrote: "Amazon is doing all it can to expedite the shift from physical to online by directly attacking the major grocery retailers…. Although traditional grocers may not see sales migrate to Amazon right away, that luxury won't last… By growing its Amazon Fresh offering, Amazon is preparing for a long fight in grocery. Becoming a grocery supplier not only expands the choice available to consumers, bringing more sales, but it could also make its business much more profitable due to frequency and density of ordering."
That warning is now more relevant than ever. The UK grocery industry is booming right now due to the pandemic, but it should also remember that it was massively shaken up when two German entrants gate-crashed the party in the 2000s. The arrival of Aldi and Lidl proved that the market can easily be disrupted, and customer loyalty is limited. In a decade they have gone from new entrants to owning 9.5% and 6.6% of the UK supermarket industry respectively. Cost, choice and convenience are the three pillars of the grocery trade, and while Aldi and Lidl competed on cost, Amazon will focus on convenience, while also offering a comparative level of cost and choice.
Changing the rules
The stars have all aligned for Amazon, and it would be foolish for traditional grocery retailers to dismiss Amazon's entry into this market. Amazon doesn't enter an industry in order to play it the same way it has always been played; it does so with the specific intention of disrupting it… of changing the rules of the game so that the customer is better served, and Amazon is the one doing the serving. It has entered the physical retail space with its Amazon Go 'Just Walk Out' technologies, providing consumers with a level of convenience no one thought possible – the ability to avoid the worst and most inconvenient task in the shopping experience: the bit at the end, where you have to unpack, pay and repack your goods. It is about to do the same to the online grocery experience.
This is the start, not the end of Amazon's journey into the grocery industry – part of its mission to supply whatever you want, whenever you want it. The realization of the 'everything store'. Even after the pandemic's peak is over, people will have been trained to avoid large gatherings, not travel unnecessarily, stay at home and entertain themselves, use online shopping, order takeout to be delivered rather than get it themselves, etc. Its supply chain and logistics capabilities, huge workforce and access to Deliveroo's same-hour delivery capabilities position Amazon perfectly to meet this demand. But it is also important to remember that Amazon's long-term strategy is to automate as much of this 'on-demand' experience as possible.
Amazon's weak spot is the same as everyone else's – the fragility of biological beings in a time of disease – proven by the need to close some of its fulfilment centres in France. Amazon is a very quick learner, however, for it sees mistakes as opportunities to be better, and as a result rarely makes the same mistake twice. These shutdowns are unacceptable to them and to their customers, so Amazon will implement solutions that not only fix this issue, but prevent it happening in the future. This undoubtedly means added investment and accelerated implementation of their automation programmes throughout the supply chain. The fragility of biological workers has simply served to hasten their replacement. If humans are the weak spot, then Amazon will work to eliminate this through delivery robots, drones, fully automated warehouses, cashierless stores, AI planners and advanced algorithms that know what you want before you do.
Not too big to fail
One of the questions I am constantly asked is 'Can Amazon fail?'. The answer is 'Of course they can', and Jeff Bezos himself has stated that it will one day fall behind. To stop that 'one day' happening anytime soon, he ensures that every day at Amazon is Day 1. Because, as he declared in his 2016 letter to shareholders, "Day 2 is stasis. Followed by irrelevance. Followed by excruciating, painful decline. Followed by death. And that is why it is always Day 1." Amazon's constant focus on the customer, constant investment and constant search for new ways to corner markets mean that it is not going to be Day 2 anytime soon, for it is unlikely to rest on its laurels or focus on short-term returns – what Jim Collins referred to as 'hubris born of success': behaviours that have led to Day 2 style decline for previous 'too big to fail' companies.
It is easy to simply believe that Amazon has been the recipient of extreme good fortune through the occurrence of a global pandemic that forces people to stay inside – shopping online and consuming digital media – combined with Deliveroo's inability to acquire additional funding. However, this would miss the point. From his very first job postings back in 1996, Jeff Bezos has trumpeted Alan Kay's statement that 'The best way to predict the future is to invent it', and his company's history has indeed been one of constant invention. Opportunities can only be grasped if you are in a position to grasp them.
At the end of Alien, Ripley survived through a combination of sheer will and innovation, constantly adapting her strategy to new situations, with the grittiness and strength of her character redefining the role of women in movies forever. To survive the Amazon onslaught will also require similar game-changing skills: a combination of innovative new, digital business models that focus on customers rather than just profit, supported by supply chains that are reliable, responsive and resilient rather than just low cost.
For those companies that are unable to adapt to this Amazonian challenge, the final part of the conversation from Alien that opened this article comes to mind:
Ash: Last word.
Ellen Ripley: What?
Ash: I can't lie to you about your chances, but… you have my sympathies.
Sean Culey, transformation change agent, speaker and author of the book Transition Point (2018)