Xeneta market forecast: freight rates, volumes and demand will decline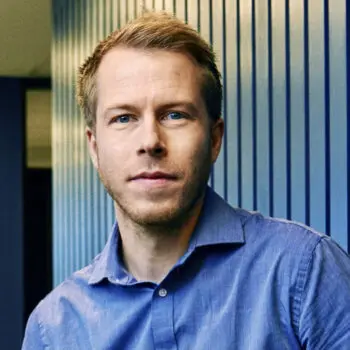 After two years of rising rates and severe pressure on capacity, the rapidly cooling ocean freight market appears to be heading for an "extremely challenging year" in 2023. That is the conclusion of the ocean and air freight-rate benchmarking platform Xeneta. Ocean freight volumes could fall by as much as 2.5%, according to its analysis of recent ocean and air freight rates combined with experts' trend forecasts. Rates will also drop "significantly", while weak demand will result in more idle time for container ships. On top of that, analysts predict a turbulent year for the air freight market.
Ocean freight rates, which rose to record highs during the pandemic, have been falling since the summer – and dramatically so, in the case of spot rates. Xeneta's market report for 2023, based on crowd-sourced data from leading global transportation customers, suggests that this trend will continue in 2023 as challenging macroeconomic and geopolitical prospects undermine confidence. Therefore Patrik Berglund, CEO of Xeneta, predicts that difficult times lie ahead for stakeholders throughout the sea and air freight value chain.
Shrinking volumes in sea freight
"The cost-of-living crisis is eroding consumer purchasing power, resulting in low demand for imported containerized goods. We therefore expect sea freight volumes to fall, possibly by about 2.5%. But it could fall by even more if the economic situation further deteriorates," states Berglund. "In addition to shrinking volumes, we are also dealing with a growing global fleet, with a nominal inflow capacity of 1.65 million TEUs. Some events will slow that growth, but we still expect capacity to grow by 5.9%."
Fighting a losing battle
The resulting overcapacity will mean that more assets will remain unused. In fact, Xeneta is predicting a decrease of up to 1 million TEUs "and maybe even more," according to Berglund. This cocktail of weak demand, falling volumes and higher capacity will inevitably have a negative effect on rates, the CEO says. "We expect significant reductions. Carriers proved adept at protecting and raising their rates during COVID-19, but overcapacity and the easing of port congestion on most major trade lanes mean they will be fighting a losing battle in 2023."
In fact, spot rates on some key corridors are expected to fall below pre-pandemic levels in the first half of 2023. Meanwhile, long-term rates will drop rapidly as existing higher-rate contracts expire and new, much cheaper contracts are signed. However, long-term rates will not fall below spot rates in the first half of 2023, Xeneta believes.
Bumpy ride for air freight
On a positive note for the ocean freight market, it could benefit from a possible decline in air freight. According to Xeneta, this segment faces a bumpy ride as lower ocean shipping costs and improved schedule reliability (thanks to more available capacity and the easing of port congestion) may entice some transportation customers to make a modal shift. In today's climate of growing environmental awareness, sustainability-oriented companies may be tempted to switch their shipments from the sky to the waves.
Anticipating 'what ifs'
"As we have seen in recent years, it is almost impossible to make predictions in an increasingly fast-paced world. For example, what will happen if the war between Ukraine and Russia ends sooner rather than later? That could bring certain costs down again, resulting in a positive boost for consumers. But 'what ifs' could also cause trouble for the industry again, as happened when COVID-19 struck. If we have learned anything in recent years, it's that anticipating the unthinkable 'what ifs' should be at the top of the agenda," Berglund concludes.