Wonderland successfully links inventory and container planning
In these turbulent times, how can you get a better grip on your inventory and container planning? That's one of the issues Taiwanese company Wonderland struggled with after introducing its own brands of pushchairs and car seats and launching an online sales channel. During a recent Webinar Wednesday, Wonderland's Lukas Karnasch explained how software from John Galt Solutions has helped him. "It makes life a lot easier for our planners."
By Marcel te Lindert
Wonderland only recently started selling pushchairs and car seats directly to consumers, and has opened a number of own stores and online shops to do so. This has been a substantial change, according to Lukas Karnasch, Director of Business Analysis & Planning at Wonderland. "Suddenly consumers are the ones who decide what they buy. That sounds logical, but it is often heavily influenced by retailers because they only buy and stock a few models – and that's all that consumers get to see. But thanks to our web shop, consumers can now suddenly choose from the entire product portfolio. That makes demand unpredictable and unplannable," he explained.
Wonderland is the world's largest manufacturer of pushchairs, car seats and related accessories. The Taiwanese company started producing for brand owners such as Graco, which is especially popular in the USA, in 1983. Then in 2008, Wonderland decided to introduce its own brand, and today it has three. "Those brands were actually like start-ups within the broader Wonderland organization. We had to start from scratch and set up our own distribution channels," recalled Karnasch.
Four distribution channels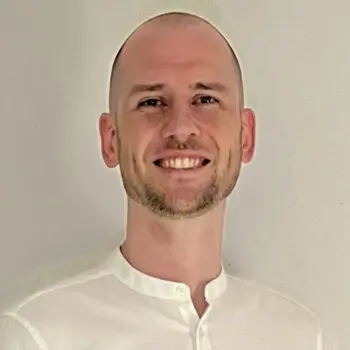 Wonderland now has four distribution channels. In its 11 largest markets including the USA, Germany, Japan and Australia, the company has its own sales office including a warehouse which supplies the retailers in that market. The biggest retailers which account for a large share of sales have the option of placing orders directly with the factories in China, on the condition that they purchase a complete container's worth of each product.
In smaller countries, Wonderland works with local distributors. However, they do not have enough demand to order a full container's worth of each product. "These distributors can order from stock from our 'mixing warehouse' in China, which can ship containers made up of multiple product types," explained Karnasch (pictured). "And our fourth distribution channel is for the recently launched direct-to-consumer activities. We have set up new warehouses run by logistics service providers who pick and ship small orders to consumers."
No deliveries for two months
Wonderland has its own factories, warehouses, stores and online shops. Besides advantages, this vertically integrated supply chain also has disadvantages. "Everything is interconnected, so it's almost impossible to control the supply chain manually. That's why we purchased supply chain software from John Galt Solutions three years ago. Thanks to the Atlas platform, we now also have a digitally integrated supply chain."
Karnasch discovered just how complex the supply chain is when a new product was introduced. "The product caught on. Retailers and consumers alike were enthusiastic, so our sales exceeded expectations. But then after a month, our supplies suddenly dried up. The COVID-19-related lockdowns that affected some factories and ports in China caused lead times to increase from 60 to 90 days, and sometimes even 120. We received no deliveries for two months, which is disastrous for a new product. We learned that we have to plan further ahead and build good buffers."
Inventory and container planning
What Karnasch likes about the Atlas platform is the ability to integrate inventory planning and container planning: "Production and sales don't usually mirror one another's pace. You sometimes need to spend months building up stock in anticipation of large sales peaks or – as happens at Chinese New Year – to get through a period when our factories are running at 50% capacity."
Karnasch presented a chart from Atlas to illustrate the consequences. It visualized how many containers a particular warehouse could expect to receive over the next 12 months, and also what that meant for the inventory level in that warehouse, taking the expected sales into account. The overview provides the necessary insight to adjust the number of containers and therefore stock levels up or down. It also shows at a glance how many containers need to be transported, so Wonderland can contact carriers in time to secure the required container capacity including pre- and post-transport. "These kinds of insights make life a lot easier for planners," he stated.
Digital twin
The investment in supply chain software from John Galt Solutions marked an important step in the digitalization of Wonderland's supply chain. Until that point, the organization had struggled with a poor understanding of the supply chain, slow decision-making and a lot of manual work based on emails and spreadsheets. According to Matt Hoffman, Vice President of Customer Success at John Galt, a digital twin could be the next step. "That supports scenario analysis. What happens if stock is increased in the local warehouses or reduced in the mixing warehouse? And what if ten containers are shipped instead of five, to improve production efficiency in the factory? What does that mean for inventory levels and cash flow? A digital twin helps you make the right trade-off decisions."