Will the real supply chain leader please stand up!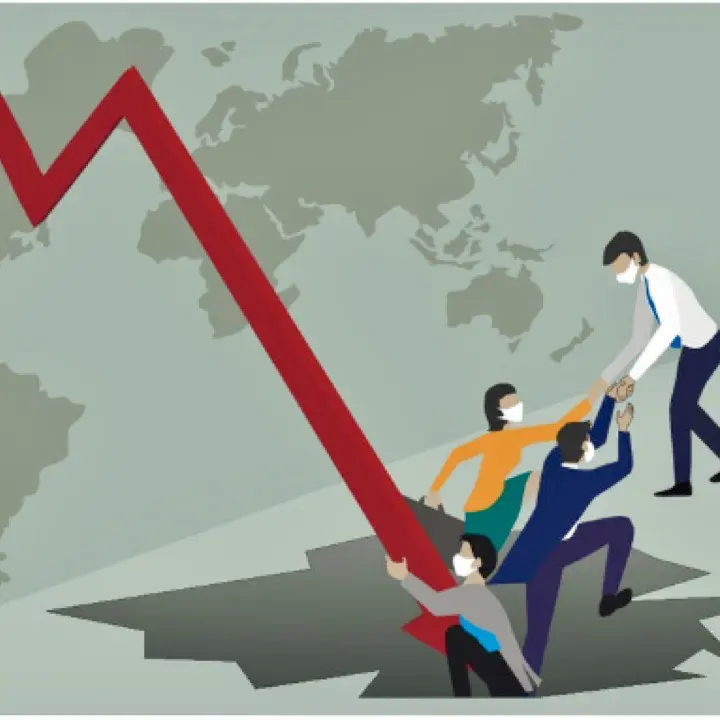 The coronavirus has turned the world upside down and will continue to have a major impact on people's personal and working lives for the foreseeable future. Some are even claiming that coronavirus is a game changer in the business world, although some sectors will of course be more strongly affected than others. One thing is for sure: many supply chains and production processes will have to be fundamentally redesigned, or at the very least re-evaluated. This is an excellent opportunity for supply chain managers to take the lead – although many of them will need to change their mindset and approach a little in order to do so.
By Jeroen Scheepers
Supply chain is at top of the agenda in the boardroom nowadays, and CEOs are more aware of the topic than ever before. Companies look to the supply chain manager for guidance, and he or she is expected to provide vision and direction – not only about traditional supply chain issues such as logistics and inventory, but also relating to broader topics such as the service strategy, portfolio management and integrated business planning. After all, such topics have a direct impact on supply chain management and integral trade-off decisions. Supply chain managers can and must seize the role of coordinator, demonstrate that they have vision and guide the organization forwards – especially in the current situation. They must include their colleagues from other disciplines such as Sales and Finance in their – sometimes unorthodox – deliberations. This is not a natural role for supply chain in many organizations, so it requires boldness on the part of the supply chain manager to rise to this challenge.
Understand the dynamics in your supply chain
As Dutch football legend Johan Cruyff once said: "You won't see things until you understand things"… and he was exactly right. If you are on the board of directors – and certainly in uncertain times – it's crucial to have a thorough understanding of the supply chain in which you operate. What's your organization's role in the chain and what are the key dynamics, both upstream and downstream? Who are the main chain partners, how many links separate you from the end customer, what levels of stock are available in the chain and where, what are the production and logistics limitations, which substitute products are available, etc., etc.? All this might seem obvious, but I still come across too many cases of key decision-makers who lack the necessary insights. It starts with understanding the supply chain dynamics.
View the available information from a different angle
The second crucial aspect – particularly in times of uncertainty – is supply chain transparency, which is also commonly referred to as end-to-end visibility. During a crisis, visibility means not stubbornly clinging to existing forecasting models and methodologies. These won't give you the transparency you're looking for because they're based on historical data, so I wouldn't rely on them too much right now if I were you. Forecasting during a crisis requires you to consider the available data and information from a different angle. First of all, use the data at a higher level of aggregation. Think about which decisions must be made and by whom, and then determine what information is required as a minimum. As a rule of thumb: the higher the aggregation level is, the better and more reliable the information will be.
Secondly, when faced with an uncertain future, it is important to bring extra information sources into your demand & supply planning, such as macroeconomic developments, government measures, regional differences, production and logistics-related risks and opportunities, and the behaviour of customers, competitors and partners. Organizations that succeed in integrating all this into their business planning gain a competitive edge. Transparency isn't limited to within the company's own four walls, of course, so it is also essential to gain active input from, and alignment with, disciplines such as Sales, Marketing, Purchasing and Finance, not least to double-check the underlying assumptions on which the figures are based.
Plan for scenarios
Besides understanding the supply chain dynamics and viewing data from a different angle, the third area of focus is the use of scenario planning. This has proven to be very effective in complex decision-making processes, and particularly in the case of commercial and supply chain decisions that might not seem logical to everyone at first glance. Examples of such decisions include trade-offs related to sales activities, financial risks and leeway, whether to purchase extra materials, inventory management, and whether to scale production capacity up or down. Scenarios help to provide justification for choices and trade-offs like these, especially in the face of pressure from Finance to focus in the short term on working capital and costs. Scenario planning can be a very powerful tool, particularly in more complex, multi-tier supply chains, because it enables you to include many different factors in your deliberations.
Effective and efficient decision-making
Last but not least, effective and efficient decision-making is crucial during a crisis, and a well-functioning Sales & Operations Planning (S&OP or IBP) process is a huge help. The process ensures a structured approach to weighing up various stakeholder interests, and the discussions focus primarily on the assumptions on which the figures are based. Experience has shown that companies with a well-functioning S&OP or IBP process have a competitive edge. Ultimately, choices made in S&OP can also make the supply chain more responsive and fundamentally reduce the dependence on unreliable demand forecasts. So there is plenty of work for today's supply chain managers to do. In these unprecedented times of uncertainty, they have an opportunity – and perhaps even a duty – to provide direction and demonstrate leadership!
Jeroen Scheepers is a Principal Consultant at  Involvation.