Whitepaper: The why and how of warehouse optimization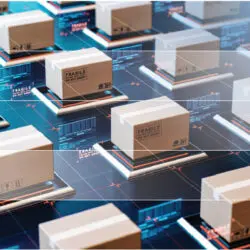 Anyone working in supply chain operations would agree that recent years has brought a range of new challenges. A booming e-commerce and the rise of omni-channel strategies constantly add complexity, and customer expectations of fast deliveries and traceability increase every day. Global competition and information transparency press margins and make every investment decision a matter of life or death. In this world, there is no room for mistakes or inefficiency, in transportation as well as in the warehouse. A fact enough to make any warehouse manager nervous.
Five challenges in today's warehouse management
1 – More frequent and varied orders, 2- higher customer demands, 3- stock discrepancies and lack of availability, 4- traceability and visibility and 5- shortage of space. To meet these challenges companies need the right information, and the right tools to optimize and prioritize all warehouse processes. Exactly the job a warehouse management system is designed to do.
Download the whitepaper
Learn three ways to get your warehouse operation into top shape! Fill in the form below and receive the whitepaper of Consafe Logistics in your inbox for free.
Download:
Whitepaper: THE WHY AND HOW OF WAREHOUSE OPTIMIZATION