Whitepaper: 'Different mindset vital for agrofood supply chain'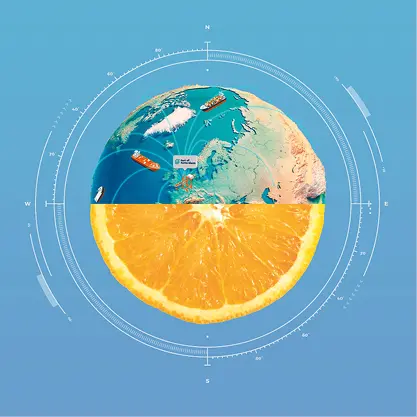 Reducing the ecological footprint of logistics for fresh produce, and the transition to a future-proof, sustainable chain, depend critically on a transformation of the mindset. That is the view of Peter Ravensbergen and Arjen Daane from Wageningen Economic Research. According to these experts, digitalisation, greater transparency and stronger alliances are key to success. In this whitepaper, they set out their vision of the agrofood supply chain, now and in the future.
Download the whitepaper below.
Download:
'Different mindset vital for agrofood supply chain'