Whitepaper: Carbon emission visibility can drive sustainable supply chains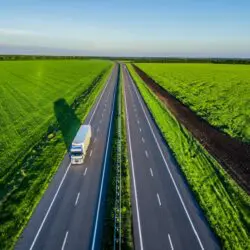 For years, companies across industries have focused on reducing costs and improving performance. Words like overhead, throughput, productivity and downtime can be seen in most company reports, and managers have traditionally been rewarded based on these types of parameters.
However, recent environmental realities, regulatory pressures and customer demands are forcing companies to change their focus from cost + performance only to include emissions minimisation as a factor in their decisions on freight transport. The central question is no longer simply "what is the cheapest or fastest way to get goods from A to B?" but "what is the cheapest, fastest and cleanest way to get goods from A to B?"
Does this mean that cost and performance are no longer important? Is a conflict of interest inherent in this development, or can companies find their way to a more sustainable environment without losing competitiveness? And what are the key steps companies need to take? This whitepaper attempts to tackle those questions.
What is project44?
project44 is the first and only supply chain visibility vendor accepted to join the United Nations Global Compact (UNGC), which encourages businesses and firms worldwide to adopt sustainable and socially responsible policies, and to report on their implementation. project44 is also the first and only visibility vendor that is a member of Amazon's The Climate Pledge.
project44 has exclusive partnerships with the leading and GLEC-accredited emissions calculation providers in both ocean (VesselBot) and over-the-road (Tracks,) which means project44's emissions visibility is the most granular and accurate in the market.
Download:
Whitepaper Carbon emission visibility can drive sustainable supply chains