Wenko distribution centre miniaturized in Lego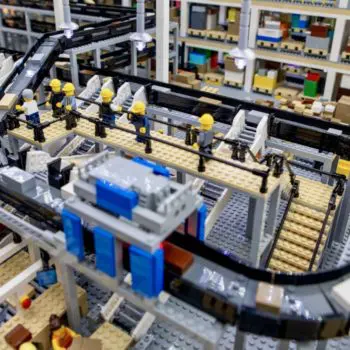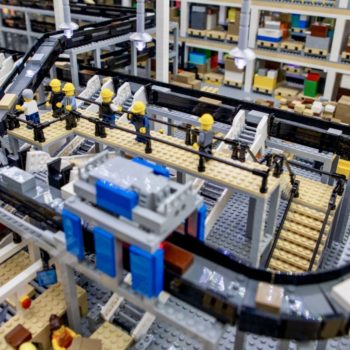 The distribution centre of Wenko, based in the German town of Baal, close to Düsseldorf, was thoroughly modernized by system integrator Rema Tec in 2017. The redesign project involved almost the entire spectrum of Interroll's material flow solutions. An exact model of the DC built entirely of Lego bricks was subsequently created within the Interroll Academy – not only for training purposes, but also to better illustrate the total solution.
Klaus Blumenschein was project manager at Interroll during the Wenko DC material flow project. He then redid the project on a much smaller scale when coordinating the construction of the replica made from Lego. "We decided to work to a scale of 1:40 to ensure optimal presentation of the Interroll solutions in Lego. Pallet storage systems, carton flow systems, belt conveyors, destination sorters and belt curves – they were all recreated in miniature," says Blumenschein. "As a result, we can use the model to illustrate all our material flow processes."
Seven weeks to build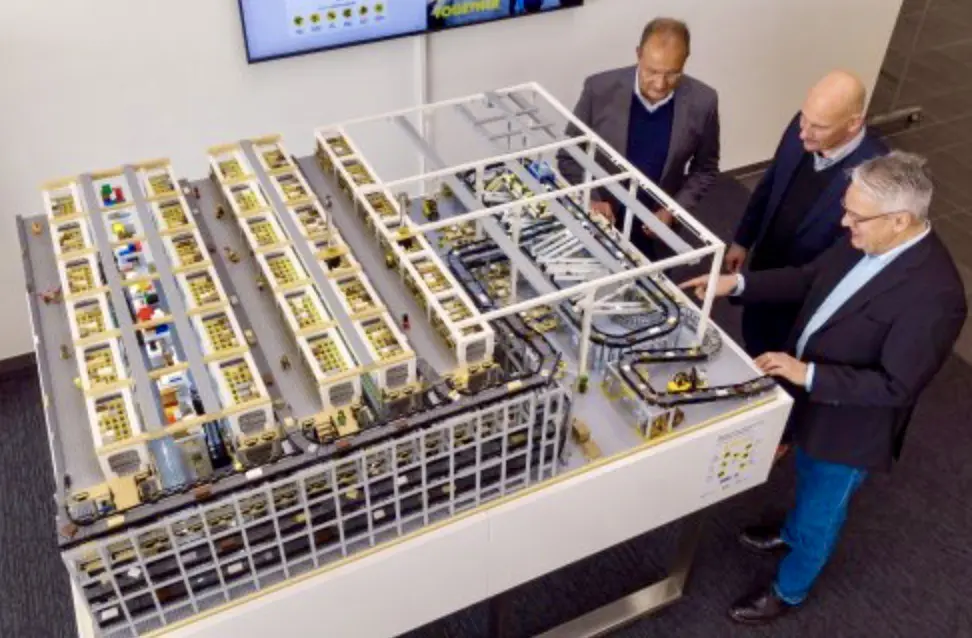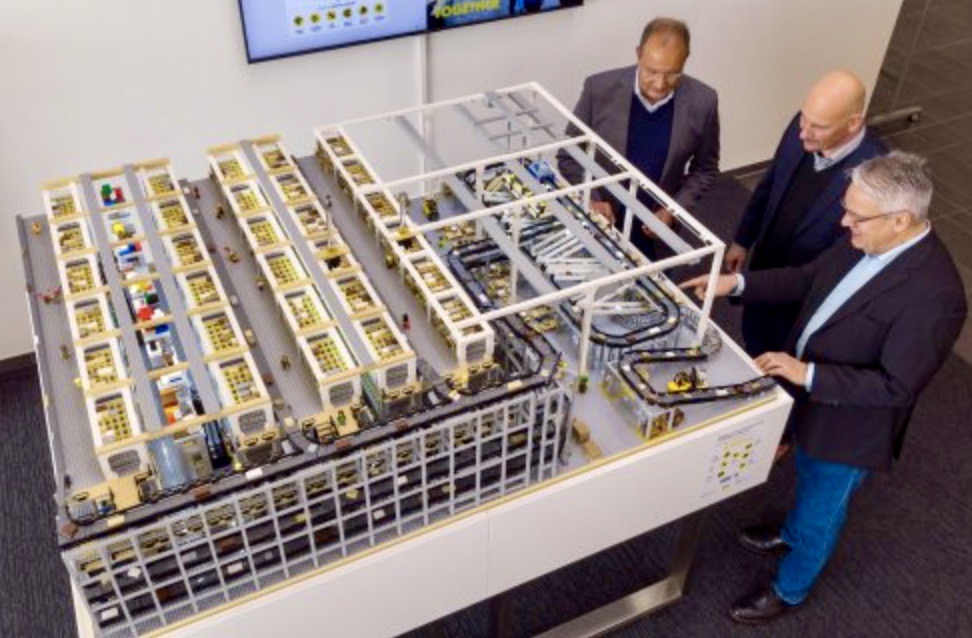 The Lego model measures 200 x 150 x 55 centimetres and includes lighting in all the picking lanes and above the sorting lines. The project took more than six months in total and seven weeks to actually build the model. For the construction work, the firm enlisted the help of Pascal Lenhard from Berlin-based Brickmonster, who has previously made a name for himself by building Lego replicas of high-profile sites such as Berlin Airport and the giant ferris wheel in Vienna's Prater amusement park.
The customer, the Interroll Academy and everyone else involved in the actual project are happy with the Lego version of the DC. The model is an exact replica of the Wenko facility but in characteristic Lego style. Close inspection of the model reveals that it has been built with careful attention to the details. The creator has also added the occasional humorous touch in the shape of little Lego figures such as a pirate or a queen.
Watch the video of this project on YouTube and try to spot the differences between the model and the real thing!