"We want people in the supply chain to be multi-skilled"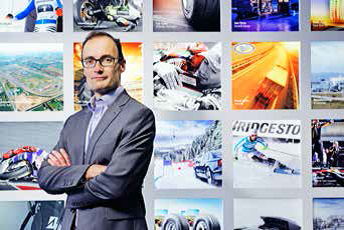 One in every six vehicles drives on tyres made by the Bridgestone Corporation. Under brand names such as Bridgestone, Firestone and Dayton it has, over the last 85 years, built up a 15% global market share just ahead of Michelin and Goodyear. Today it employs over 144,000 people worldwide and operates 171 plants. The mission for the Tokyo-based company and the world's largest tyre manufacturer is to achieve Dan-Totsu – to be an absolute and undisputed leader – in all aspects of business. To maintain market leadership and in line with its commitment to be lean and strategic it is transforming its supply chain. Not only is this designed to improve customer service, it has already led to an eye-opening reallocation of costs. In charge of the new strategy in Europe is Henri-Xavier Benoist.
Henri-Xavier Benoist, VP Logistics & Supply Chain, Bridgestone Europe
'We want people in the supply chain to be multi-skilled'

The majority of car drivers are not very loyal when it comes to tyres brands. Providing safety, high performance and high quality are a given then brand is less important. As Bridgestone Europe is getting more and more customer and distribution driven, it is discovering that the key to sales is availability, says Henri-Xavier Benoist.
Since joining the company three years ago, the vice president Logistics & Supply Chain, has been transforming process and organisation to establish the supply chain as the backbone that cost-efficiently connects upstream manufacturing with downstream sales, customers and end users. He is making it his job to ensure that the thousands of distribution points across Europe can rely on fast, reliable deliveries, but not at any cost.
In Europe Bridgestone employs 12,000 staff, has sales organisation clustered in 6 sub-regions, nine manufacturing plants (in Spain, Poland, Belgium, France, Italy, and Hungary), one plant  producing tyre molds (Belgium) and it operates a Technical Centre (Rome) and two Proving Grounds (one in Rome and one in the North of Sweden). Its distribution network comprises a distribution centre at each plant, two European logistic centres and enough regional distribution centres to cover all EU countries within 24 hours or less delivery lead-time.
While it is a major supplier of original equipment most of its sales, which in 2014 totalled € 3 billion in Europe, are replacement, sold through a network of distributors and dealers. Henri-Xavier Benoist describes how the supply chain is changing to benefit end users, customers and the business
This article was first published in Supply Chain Movement Q3 – 2015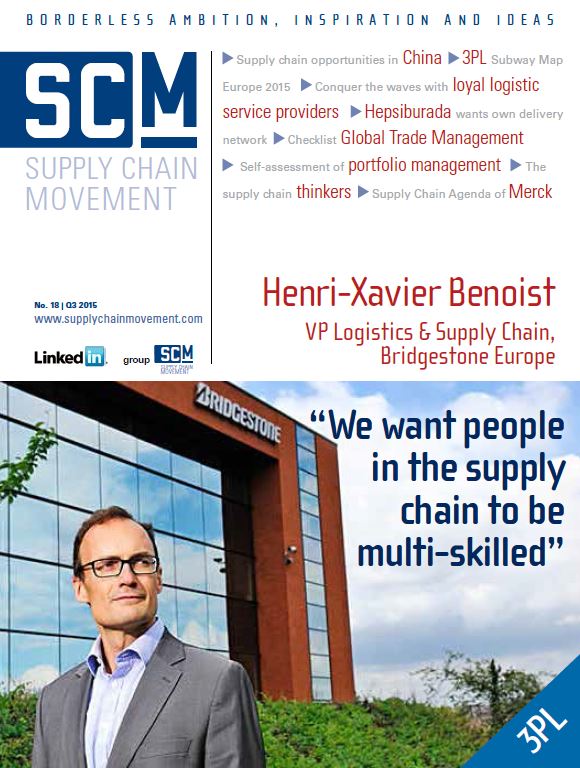 Subscribe on print to read the full version>>
or