Trend vision Involvation: Gain a different perspective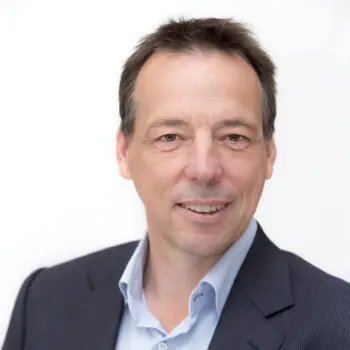 The impact of the coronavirus crisis on the supply chain calls for a different approach. The traditional demand-forecasting methods no longer suffice. This is making it more important to have visibility of the downstream supply chain, for example. One thing is for sure: it's advisable to view the supply chain from a different perspective in order to make important decisions as successfully as possible.
"The coronavirus crisis is dictating everything right now," says Egge Haak, partner at Involvation. "It will have a long-term impact that will continue to affect us and our customers for some time. Because even after the virus has gone, there is the threat of a liquidity crisis and perhaps even a new credit crunch. The first signs are already visible and there appear to be a number of similarities with the 2009 crisis. That will pose all kinds of supply chain challenges."
Human behaviour
The recovery in the automotive market is likely to be slow, although no one really knows how long it will take. A recession combined with a lack of liquidity would delay the recovery. "Besides that, there is the uncertainty caused by the effect of human behaviour on demand. If more people continue to work from home, for example, that could have a lasting impact on the mobility market."
In the longer term, this means that the short-term supply chain recovery could be followed by severe bullwhip effect. "A lack of liquidity combined with fluctuations in customer demand will place huge pressure on inventory levels. Everyone will take some kind of corrective action and the effects will be amplified further upstream. The good news is that we know from the previous crisis that bullwhip effects can be predicted fairly reliably using system dynamics prediction models. These proved their worth in the 2008/2009 credit crisis. Companies that have such insights can be proactive and gain a substantial competitive edge."
Trend vision Involvation: Gain a different perspective
Do you want to read the full interview with Egge Haak (Involvation)? Fill in the form below and receive the full interview for free!
Find all Trend Vision of Supply Chain Movement here >>
Download:
Trend Vision Involvation: Gain a different perspective