Transport platforms are becoming a necessary innovation for businesses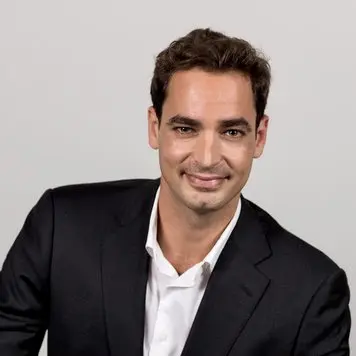 The current geopolitical developments mean that transport platforms have the wind at their backs, according to Bart Banning, Sector Head of Transport & Logistics at Dutch bank ABN-Amro. Banning was one of the speakers at an event organized by Quicargo to unveil its all-new platform. "Carriers have a lot to deal with," Banning said. "Sharp increases in fuel prices, the tight labour market, sustainability, the energy transition and the geopolitical uncertainty which makes it very difficult to predict how all these situations will develop in the coming year. The only way to future-proof your company is to innovate by fully engaging in data-driven logistics."
By Mirjam Hulsebos
The banking expert anticipates that the recession will really start to bite this winter and will last well into next year. "You could see that as a threat, but it's also an opportunity to innovate," said Banning. "We need to accelerate towards a new world. There is no sign of an end to the turmoil in the logistics markets that started during the COVID-19 crisis, especially now with the war in Ukraine. The world is changing. The impact of the current crisis is going to last longer and be more substantial than that of COVID-19. You'd better start preparing your business for that now."
The high fuel prices mean that users of logistics transport services are looking for ways to save money. The ideal solution is to increase truck occupancy by sharing cargo space – and Quicargo is based on precisely this idea. The father of Avishai Trabelsi, the start-up's founder, owned a transport company in Israel. As a young boy, Avishai (pictured) noticed that the trucks were always full when they headed north from the company's location in the south of the country, but were empty when they returned. No matter how hard his father tried, he was unable to find customers in the north who wanted to ship cargo to the south. This is what triggered his son to develop the app called Quicargo.
The technology worked perfectly, but the Israeli market was too small, so Trabelsi went in search of a more suitable market. That's how he ended up in the Netherlands: a country with a strong role as a logistics hub, an international focus and also highly automated. His decision paved the way for success; Quicargo is now active throughout Europe, with more than 300 transport companies connected to the platform and more than 5,000 active users. The pandemic created additional growth. "Our platform helped many carriers survive by giving them access to new business," Trabelsi stated.
Logistics risk management
Whereas early users initially chose Quicargo for sustainability reasons, logistics risk management is becoming an increasingly important reason. "The game changer in our industry is that we inform customers about deviations from the agreed delivery time even sooner," Trabelsi said. That's why the new version of the platform allows orders from TMS, WMS or ERP to be added directly to the Quicargo platform so that the data is transparent for carriers.
"We have to stop thinking that shippers only want an estimated time of arrival (ETA) so that they can complain when you are late. They also use it to plan their internal processes. If you provide a good forecast and inform them immediately if you are likely to deviate from it, then customers are perfectly willing to pay a little more for transport. Then you can shift many shippers' primary focus away from the lowest price and towards the most reliability."
This is even more important because freight transport customers are still more willing to pay for reliability than they are for more sustainability, he explained: "In 2017 we conducted research into shippers' willingness to pay more for 'greener' transport. Back then, only 10% wanted to. In our latest survey, earlier this year, that percentage had risen to 50%. That's very good news, of course, but it's not yet a real game changer – whereas reliable communication about the ETA is."
The event illustrated that while the future of transportation will obviously be about sustainability, logistics risk management is becoming an increasingly important factor. Or, as Banning said: "One ship blocking the Suez Canal dramatically boosted global awareness of the costs involved in unreliable delivery times. Now, everyone knows that it's frustrating when a shipment is late, but it's even more frustrating if you don't know when it will arrive. The companies that can offer that insight will be the future winners."
Carrier Platform 2.0
On Quicargo's Carrier Platform 2.0, clients can opt for green transport and can also offset any shipments that cannot be transported sustainably. Additionally, the platform provides visibility into their performance in this area, making it easier for them to report it. Moreover, it is now possible for carriers themselves to indicate on the website which types of requests they want to receive at any moment in time, such as countries, zip code areas, maximum pallet heights and weights. This allows them to adjust their availability in real time. Any questions about orders can be sent directly to the shipper through the platform, and all other interactions and agreements between carriers and shippers are bundled and organized transparently as separate tabs, e.g. for contracts, invoices and integrations. As a result, different departments no longer need to consult each other about the details of the agreement.
The updated version of the platform also offers better monitoring of performance against KPIs such as on-time delivery, on-time pick-up and reasons for delays. It is hoped that this will allow Quicargo and carriers to better collaborate on potential improvements. "Because again, clients are making increasingly high demands on reliability," said Trabelsi. "You could see that as a threat, because it's not your fault if you get stuck in a traffic jam. But you could also see it as an opportunity and work with us to improve your performance by making it even easier to inform the shipper that you are running a little late because of the traffic jam."