Toyota and CATL among companies hit by power crisis in Sichuan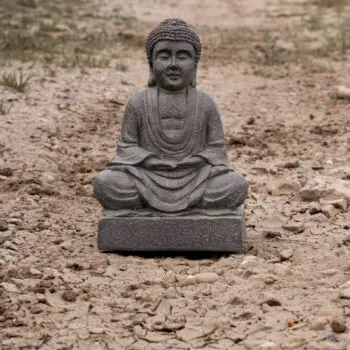 Automotive manufacturer Toyota and CATL, the world's largest producer of batteries, were both forced to shut their factories in China's Sichuan province for several days because of the power crisis. The situation was exacerbated by a persistent heatwave and drought in the area.
CATL halted its lithium production in Yibin for several days in mid-August, and Toyota suspended production at its plant in the provincial capital of Chengdu at around the same time. The closure was imposed on them by the local government, according to Shiori Hashimoto, a spokeswoman for the Japanese carmaker. The Chengdu plant produces approximately 30,000 cars a year, including the Landcruiser Prado.
Hydropower
Sichuan is one of the most densely populated areas of China. The province is home to the production of numerous materials such as polysilicon and lithium that are vital for the energy transition. It is also a major generator of hydropower, which the battery manufacturers eagerly use to reduce emissions in their production processes. However, the province's power supply is particularly vulnerable in a heatwave and drought when the household electricity demand surges due to increased use of air conditioning and the reservoirs behind the dams start to dry up.
Other industries have also been affected by the enforced plant closures, ranging from solar panel manufacturers to aluminium smelters. Volkswagen announced its Chengdu plant was affected by the power shortages, but that deliveries to customers were expected to suffer only slight delays. Foxconn Technology, which makes Apple iPads in the province, also reported being affected by the drought, albeit to a limited extent.
Dependence on dams
Although other regions in China have been experiencing power outages on a smaller scale, the major power crisis will likely be limited to Sichuan as it relies on dams for its electricity. Bloomberg News put this into context, reporting that a region with a population similar to Germany and an economy larger than Turkey was facing nearly a week of power curbs affecting a wide range of production plants.
On top of that, Sichuan is also a major rice and corn producer, and the National Meteorological Center warned late last month that the drought could damage crops and stunt growth. Meanwhile, some fertilizer companies in the province were among those forced to halt production, further contributing to disruptions in global deliveries of nutrients for crops that are crucial to the world's food supply.
Steel mills also affected by power crisis
Moreover, the power cuts have already affected more than 70% of steel mills in Sichuan, forcing them to either halt production or begin rationing, according to reports by the company MySteel. Henan Zhongfu Industry, an aluminium smelter, ceased production at some manufacturing facilities in Sichuan for a week. As a result, the Chinese price of aluminium rose by around 3.5%.
Source: Bloomberg News