Tony's Chocolonely risks missing out on festive season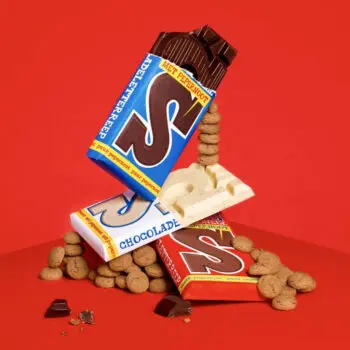 Due to a salmonella outbreak at a Barry Callebaut factory, the Dutch brand Tony's Chocolonely is currently struggling to produce its chocolate letters in time for the St. Nicholas period. In the Netherlands, chocolate letters are traditionally gifted – often in shoes – to mark this festive occasion in early December. The chocolate cannot be sourced from another factory, because that would interfere with the traceability of the cocoa beans.
Barry Callebaut's factory in Belgium has been supplying the liquid chocolate used to make Tony's Chocolonely chocolate bars and letters for many years. At the end of June, however, a salmonella outbreak was detected at the plant, resulting in the entire factory being shut down for thorough cleaning.
Production of chocolate letters
Tony's emphasizes that no contaminated chocolate products made it onto retail shelves, and that the manufacturing activities will resume shortly. The problem is that the liquid chocolate for the chocolate letters should have been produced last month in order for them to be in stores by September or October. When the Callebaut factory reopens, it will be too late to make up for the lost production time.
In conjunction with Callebaut, Tony's has developed a system that makes all cocoa beans fully traceable. "That traceability is one of our five sourcing principles and essential on the route to 100% slave-free chocolate. Achieving our mission is number one in everything we do. That's why we don't want to transfer our business to a factory that doesn't know exactly where the cocoa beans come from," explains a statement on the Tony's Chocolonely website.
Special festive wrappers
The company is looking for alternatives so that people can still enjoy its chocolate during the St. Nicholas celebrations. In the meantime, fans can visit Tony's Chocoshop to make personalized chocolate bars, including to source special St. Nicholas-themed wrappers that transform regular bars into festive ones, according to Tony's. The precise extent of the financial damage to Tony's and Callebaut has not yet become clear.