The importance of cross-functional talent development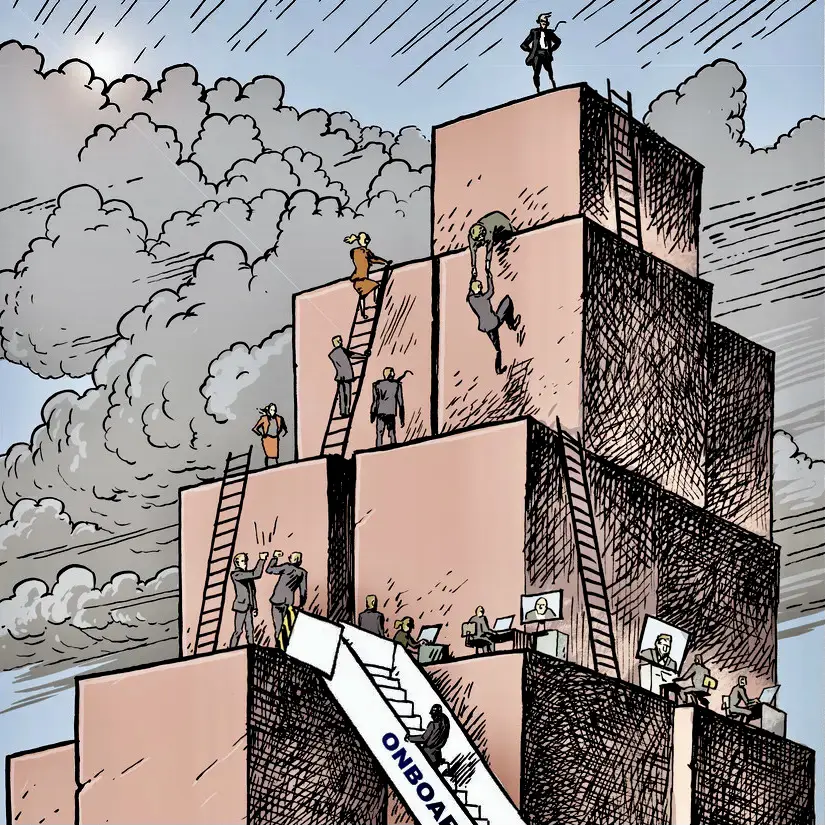 Different times call for different competencies. More and more companies are adapting their talent development programmes; the focus is shifting from functional skills to competencies such as learning to collaborate, learning to innovate and learning to change. This is necessary, because research shows that the generation gap in the supply chain is widening rather than narrowing.
By Marcel te Lindert
The kick-off of Power Up Grundfos, the Danish pump manufacturer's talent development programme, was held in February 2020. The company's 25 highest-potential employees from around the world travelled to the Poul Due Jensen Academy, its own training complex in Bjerringbro. The participants came from various positions, ranging from quality management to supply chain and from production to commerce. They were due to spend six months working in cross-functional teams on four projects.
But before they had properly started, COVID-19 took hold. That presented the necessary challenges. "We discussed it at length: should we continue that edition of the programme or cancel it altogether for the year? It was intended to be an intensive programme with numerous face-to-face sessions including a mini MBA in the USA. And those face-to-face sessions had been rated particularly highly by participants in previous years," says Michele Sterlecchini, Vice President Supply Chain at Grundfos.
More successful than ever
Grundfos ultimately decided to press ahead with the programme, and it unexpectedly turned out to be more successful than ever. The outcomes of the projects and the resulting recommendations were of higher quality than previous years and participant feedback was even better too. "We want our high potentials to learn to collaborate with each other, but also to find their way within the rest of the organization. They have to get buy-in from the departments involved, win support from higher management and gather information everywhere. Because everyone was forced to work remotely, it was easier to gain access to all those people – without the hassle of diaries, face-to-face appointments and airline tickets. There was greater flexibility within the organization," Sterlecchini explains.
Transformation
The Power Up Grundfos programme is a key instrument in the Grundfos Strategy 2025, which the company introduced in late 2019. It is aimed at optimizing the entire order-to-cash process. "We've segmented our customers and defined five product/market combinations. We have customers that we can supply from stock, but also customers for whom we have to use other concepts such as configure-to-order or engineering-to-order. We're now in the process of tailoring our order-to-cash process to these different needs and we're also adapting our organizational structure accordingly. Since 1 January, Grundfos has four divisions based on the various customer segments," says Sterlecchini, who is leading the operation of one of those divisions.
This transformation also has implications for the supply chain. Grundfos is moving away from the idea of 'one size fits all'. "We were used to a single well-developed concept, based on a finely meshed distribution network. But no approach is optimal for all segments, which is why we're now opting for a differentiated approach."
Adjustments talent development programme
The new strategy has led to adjustments to the existing talent development programme. Grundfos had several internal academies – for supply chain as well as for other disciplines such as product development and production – which were set up to strengthen relevant knowledge and skills. "That's important and we will continue to do that, but we also want to eliminate silos from our organizational structure. That's why we established the Power Up Grundfos programme; we want people from different disciplines to learn to work together with a focus on the different customer needs." … … …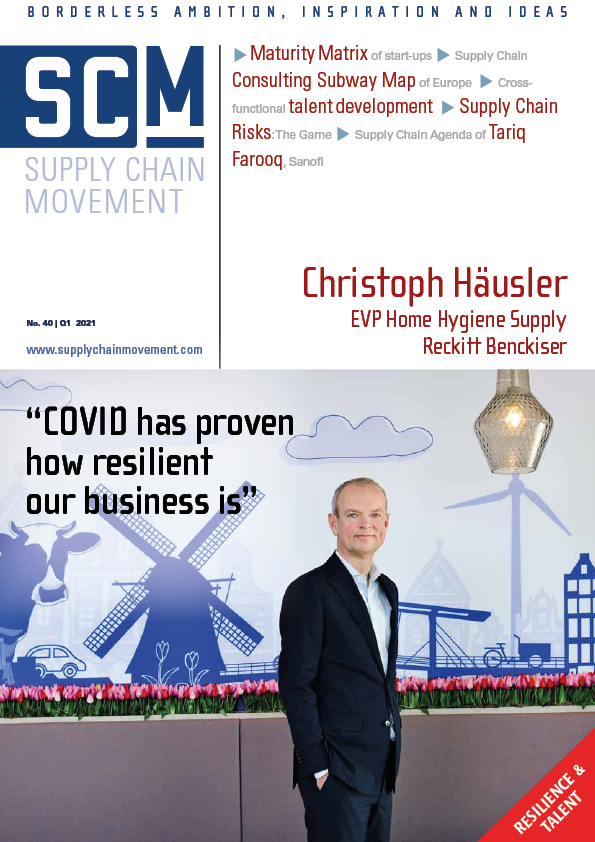 Want to read more?
This article was first published in Supply Chain Movement 40 | Q1 – 2021