Supply chain start-up in the spotlight: Seedtrace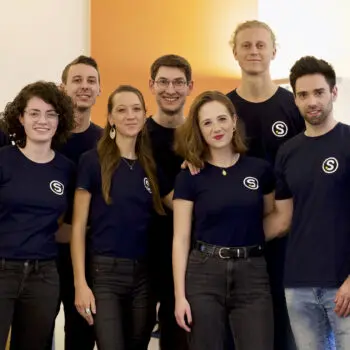 Founded in Berlin, Germany, in 2020, Seedtrace is a digital platform aimed at turning supply chain transparency into the norm rather than the exception. The founders envision a future in which every product can be traced back to its roots, and where the people making products for consumption profit from their work without harming the planet.
Katharina Elisa Davids, Ana Selina Haberbosch and Jonathan Mandt were inspired by seeing various African farmers taking great pride in their sustainable production processes, but lacking the tools to actually tell the full story of their products. This led to the creation of Seedtrace as a technological solution that would facilitate this at scale.
Companies can use the blockchain-based platform to identify, trace, manage, prove and communicate the social and environmental impact of their products to all stakeholders, from customers to consumers. As a content management system based on real-time data, it is tailored to optimally support marketers in their day-to-day tasks to communicate the sustainability efforts along complex supply chains, whilst ensuring brand consistency to achieve a competitive advantage on all channels.
More conscious buying decisions
Its established framework in collaborating with Bcorp and GIZ helps to bridge the gap between CSR and Marketing. Ultimately, Seedtrace enables consumers to make more conscious buying decisions. For example, the platform supports the native integration of the product journey seamlessly into online shops so that customers can review the product information they are most interested in without exiting the shop. It also supports integration with mobile payment providers.
The company, which currently has 12 employees, has initially been focused on the food & beverage sector (cocoa and coffee), but is planning to expand to other industries (such as textiles and cosmetics) as well as to more countries in the medium term. The start-up won the 2022 Sustainable Investment in Action (SIA) Impact Award in the responsible consumption category based on its project about tracing cocoa back to its roots and proving fair payments to farmers with the help of blockchain technology. Seedtrace was also one of the three finalists in Supply Chain Media's inNOWvate Supply Chain Start-up Contest 2022.