Supply chain start-up in the spotlight: Codept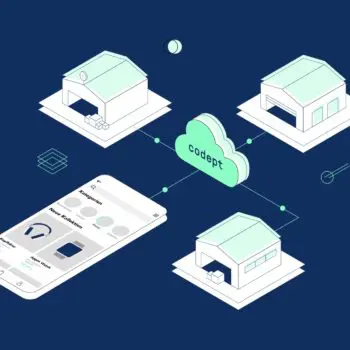 Codept was founded by Felix Ostwald and Jonas Grunwald in Berlin, Germany, in 2019. With their product, process and software expertise, their aim is to set a new standard for data exchange and cost optimization in e-commerce logistics. How? By simplifying technical integrations between e-commerce retailers and providers of on-demand warehousing.
The Codept way saves time and money for both parties throughout the entire fulfilment process – from tendering to connection and optimization – as well as providing more flexibility and allowing warehouse logistics operators to make better use of their capabilities.
The cloud-based 'logistics as a service' and technological infrastructure enables quick and easy integration of new customers thanks to the simplified application programming interface of customer systems – enabling warehouse operators to concentrate on their core business. It is possible for logistics service providers to integrate multiple retailers to the platform, which offers significant advantages in terms of capacity management and coping with seasonal fluctuations.
Codept came second in the German Logistics Congress Startup Pitch in 2019.