Supply chain start-up in the spotlight: Atoptima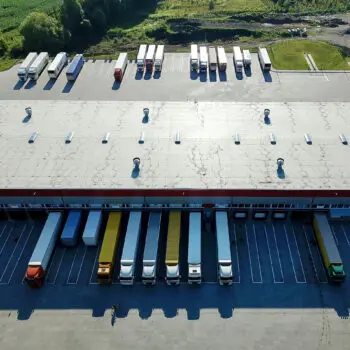 French start-up Atoptima designs and develops cutting-edge cloud-based application solvers for all businesses requiring complex resource assignment optimization. Any companies dealing with resource assignment decisions rapidly face combinatorial explosion; there are so many possible solutions that even the smartest humans with the most ingenious Excel spreadsheets won't be able to identify the best decisions, according to the company.
Coming from the academic world and with more than 25 years of experience in operations research between them, the founders of Atoptima observed the gap between what academic research is able to deliver and what is currently in use in the industry. That's why their DeepTech mission is to develop disruptive and tailored technological tools with powerful decision-support features based on prescriptive analytics and advanced mathematical optimization technologies, enabling customers to 'do more and better, while consuming less'. This has resulted in various optimization modules for operations planning (vehicle routing, loading and packing, operations planning, production scheduling, intralogistics and warehouses, and more).
Apps easily integrated into other systems
The start-up's cloud-based apps are easily integrated into other systems (e.g. transport management systems, warehouse management systems, order management systems) in a micro-service mode, delivering the excellence of research combined with the agility of Software-as-a-Service. By significantly improving decision-making along the supply chain in this way, companies can avoid the waste of resources (underused capacity, suboptimal assignment, dead time), thus improving their operational performance and quality of service, and supporting their sustainability objectives.
Customer portfolio Atoptima
Atoptima's solutions are suitable for any company seeking to automate its operations planning and optimize its decision-making processes, but especially in industries such as transportation, logistics, manufacturing, warehousing, freight forwarding, field services and retail. The current customer portfolio includes Groupe Sterne, Groupe SAFO, AppliColis, EDF, The Boston Consulting Group, IBM and Orange. Since being founded in Bordeaux in 2019, the start-up has won the i-Lab Prize 2021 as the best value-creating technology arising from DeepTech start-ups, received the DeepTech Certification label from BPI France, and been listed as one of the Top 20 start-ups (NA20) combining growth and impact by French Tech Bordeaux in 2022.